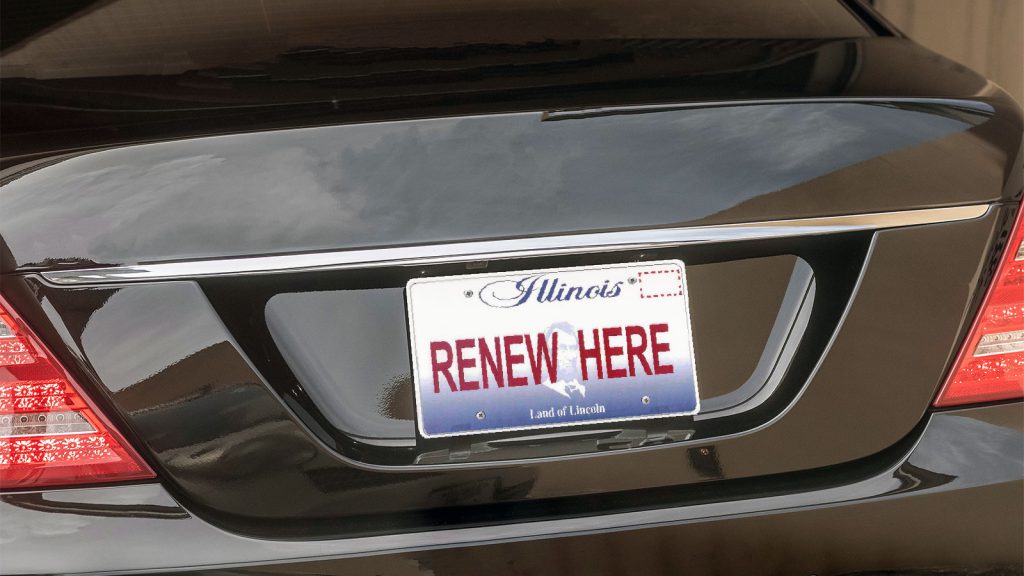 Renew Your License Plate
Skip the long lines at the DMV and renew your license plate at Glenside Library. Illinois residents can purchase and leave with their sticker the same day. You will need your Illinois vehicle registration renewal notice or vehicle identification number (VIN), driver's license number, and license plate number.
Fees & Payment Methods
The cost of the sticker is determined by the state, plus a service fee of $9.50. Customers will be able to pay with cash, debit, or credit card.
Renewal Hours
Stickers can be purchased at the Circulation Desk. This service is available seven days a week, from opening until one hour before closing. No appointment necessary.
| Day | Hours |
| --- | --- |
| Monday | 9 AM – 8 PM |
| Tuesday | 9 AM – 8 PM |
| Wednesday | 9 AM – 8 PM |
| Thursday | 9 AM – 8 PM |
| Friday | 9 AM – 6 PM |
| Saturday | 9 AM – 4 PM |
| Sunday | 1 PM – 4 PM |
Frequently Asked Questions
We contracted with a vendor to provide this service through the Secretary of State. The $9.50 service fee represents the cost associated with the vendor. In addition, we pay a small fee per transaction to credit card providers.
A family member can only purchase a sticker if the address listed on their ID is the same as what is listed on the vehicle's registration.
Yes, you can only change the address on your registration to match the address listed on your driver's license. If the address on your driver's license is incorrect, we cannot change the address on your registration, but we can still issue the sticker.