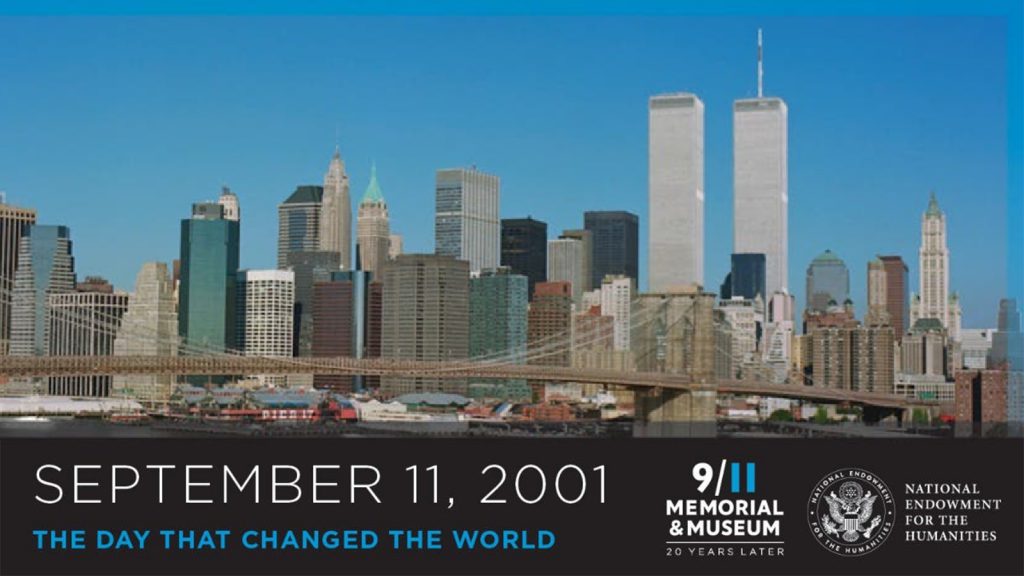 In commemoration of the 20th anniversary of the attacks of Sept. 11, 2001, Glenside Library is offering a free digital poster exhibition and resources, "September 11, 2001: The Day That Changed the World."
Learning Resources

These modules help learners understand the events of 9/11, the antecedents of the attacks, and the ongoing repercussions of that day. They include primary sources, first-person video stories, public program video recordings, lesson plans, interactive timelines, and object highlights.
Anniversary in the Schools Webinar

Community organizations are invited to register for a free program commemorating the anniversary of 9/11.