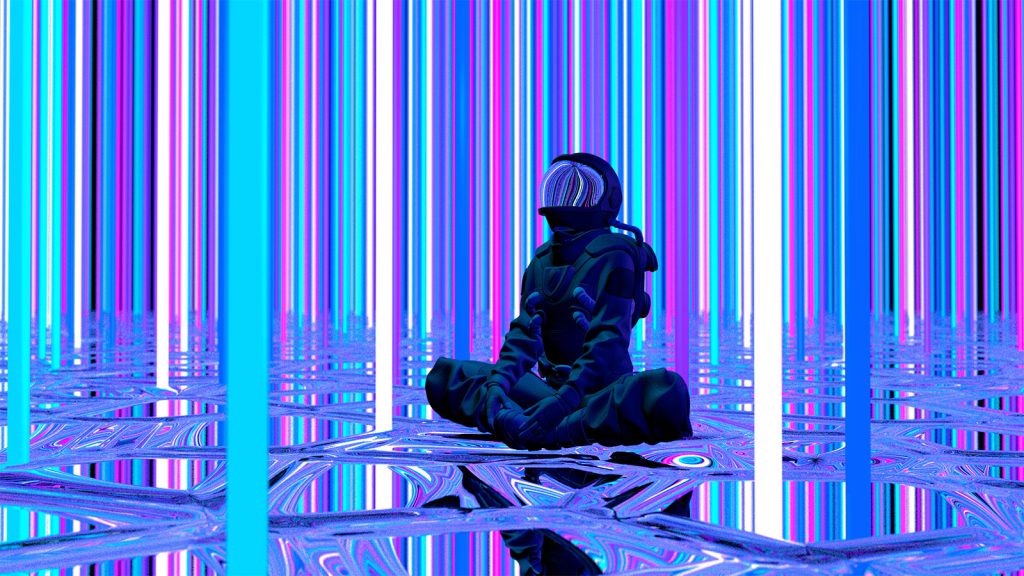 Featuring diverse characters as depicted by creators who share that identity, these 12 science fiction books deal with the alien—the discovery and understanding of other cultures, civilizations, and peoples.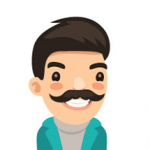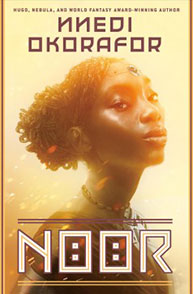 When everything goes wrong on a trip to the local market, AO, a woman with a ton of major and necessary body augmentations, must race against time across the deserts of Northern Nigeria with a Fulani herdsman named DNA in a world where everything is streamed.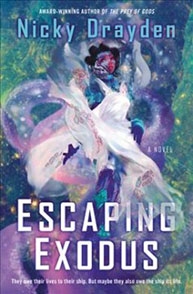 Escaping Exodus by Nicky Drayden
When an attack on another Zenzee world forces Doka and his people to accept thousands of refugees, after which a culture clash erupts, he makes two discoveries – one that could save his world – and one that could cost him his reign and his heart.
Dana, a black woman, finds herself repeatedly transported to the antebellum South, where she must make sure that Rufus, the plantation owner's son, survives to father Dana's ancestor.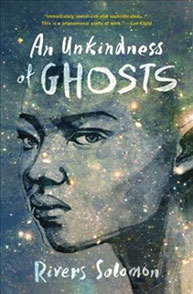 An Unkindness of Ghosts by Rivers Solomon
In the lowerdeck of the HSS Matlida, a space vessel run like the antebellum South, Aster, a dark-skinned sharecropper, faces harsh restrictions and punishments from brutal overseers, but the seeds of civil war hold the key to her freedom.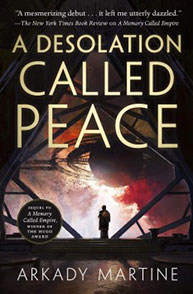 A Desolation Called Peace by Arkady Martine
A space-opera sequel to the Hugo Award-winning A Memory Called Empire finds a desperate Fleet Captain Nine Hibiscus attempting diplomacy with the mysterious and hostile alien armada on the edge of Teixcalaanli space.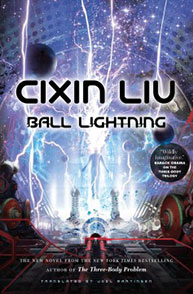 After witnessing his parents' bizarre death by ball lightning, Chin uncovers a new frontier in particle physics that pits him against a weapons-obsessed army major and an unscrupulous physicist. By the New York Times best-selling author of The Three-body Problem.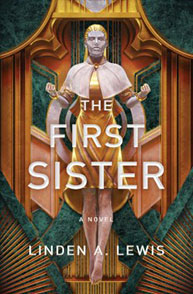 The First Sister by Linden A. Lewis
A Sisterhood priestess whose soldiers own the rights to her body confronts a difficult choice between duty and her heart, while an elite Venus soldier questions his allegiances when he is ordered to kill his former partner.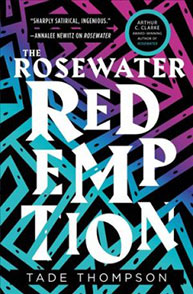 The Rosewater Redemption by Tade Thompson
In this conclusion to the award-winning cutting edge trilogy, a small group of hackers and criminals band together to prevent the city's alien inhabitants, who are threating mass murder, from taking over Wormwood.
Light from Uncommon Stars by Ryka Aoki
To reclaim her damned soul, a gifted, but cursed violinist must take on seven students and try to entice each to trade their soul for fame while a starship captain races to stop the end of existence.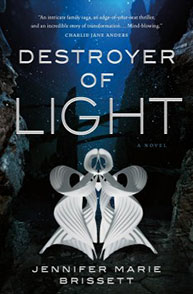 Destroyer of Light by Jennifer Marie Brissett
Interlocking stories featuring a young woman with inhuman powers, genetically modified twin brothers and the abduction of a young girl converge across the three habitable areas of planet Eleusis after alien conquerors resettle the remains of humanity.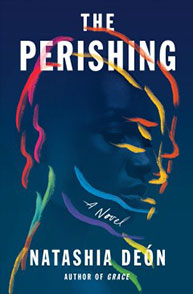 The Perishing by Natashia Deón
During Prohibition, Lou, the first Black female journalist at the Los Angeles Times—and possibly immortal, must recover the memory of her past and make sense of the jumble of lifetimes calling to her, just as new forces rise to threaten the existence of those around her.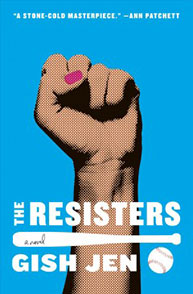 Enduring life on the margins in a near-future world ruthlessly divided between the employed and unemployed, a once-professional couple give birth to an athletically gifted child, whose attention by the government compels her mother to challenge society's foundations.