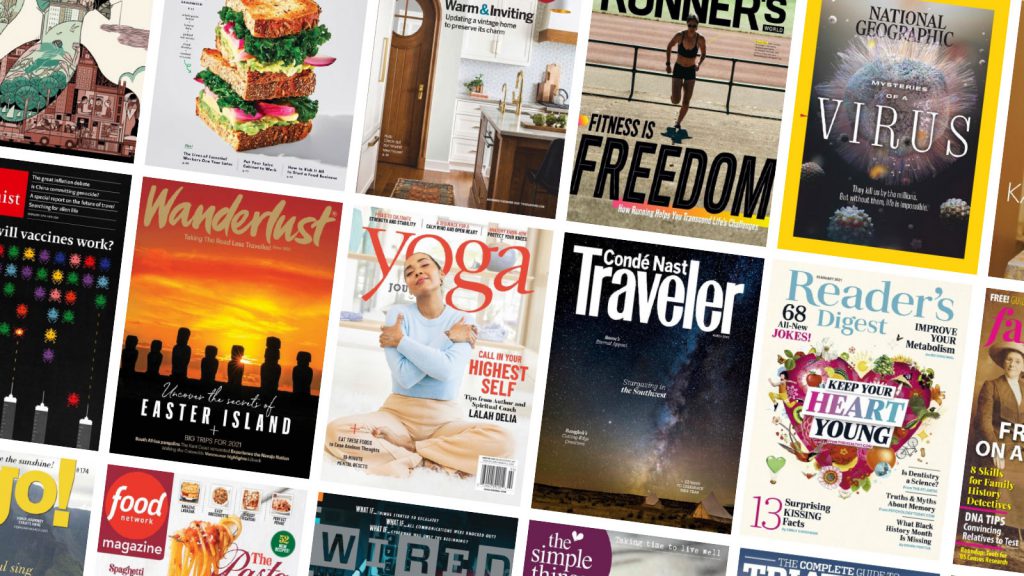 My favorite magazines in the new Libby-based service are The New Yorker and The Week. The New Yorker is a left-leaning, highly factual, eclectic weekly with articles that come up in my newsfeeds all the time–but there's a paywall once you've read a certain number of articles in a month. Luckily I can access all the issues for free through Libby! Libby describes The New Yorker as receiving "more National Magazine Awards than any other magazine, for its ground-breaking reporting, authoritative analysis, and creative inspiration." The New Yorker is around 80 pages, and does have lots of ads.
The Week collects left-leaning articles from credible sources such as the Associated Press, Bloomberg, Reuters, The Hill, New York Times, and The Nation. The mostly 1-page articles are grouped into sections such as News and Opinion, Science and Technology, Arts, Leisure, Business and "5 Things you need to know", which is a summary of the top 5 news stories of the day. Libby says "The Week makes sense of the news by curating the best of US and international media into a succinct, lively digest." The magazine is about 40 pages with very few ads. There is a UK edition as well.
Besides these two specific magazines, I could browse the food magazines for hours! Food Network, Clean Eating, Bon Appetit, Cooks Country, Taste of Home, Bake From Scratch, Taste of the South… there are loads of titles to choose from, and all the back issues are available too!