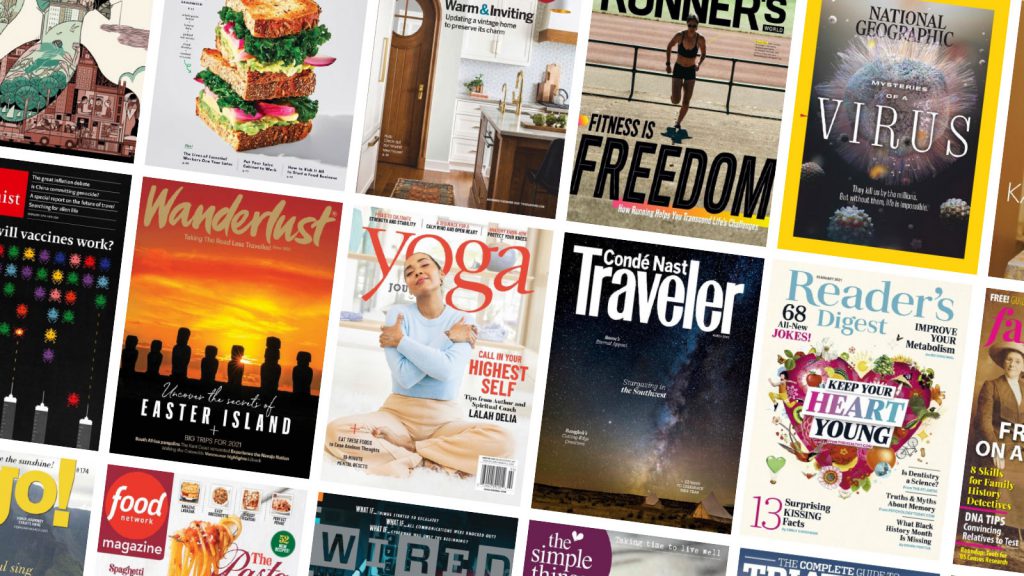 This Old House: I don't even own a house, but this is the OG DIY fixer-upper show. I love the magazine as well. They have beautiful homes and renovations, projects and tips for anything from installing kitchen tile to fixing drafty windows.
People Magazine: Nobody does celebrity news like People. Nobody. I love People but their subscription cost is a bit too rich for my taste. I like to flip through it when I can get my hands on the library's copy. (Hint, hint, you can place a hold on issues in our catalog.)
Mental Floss: Now defunct, Mental Floss Magazine was filled with trivia knowledge, how-it-came-to-be stories, and other fun and obscure facts. They still post articles online at mentalfloss.com.
Harvard Business Review: I love the articles in this magazine. Learning about the latest research and anecdotes on organizational culture and insight on leadership, influence, productivity, etc. Just a great magazine.