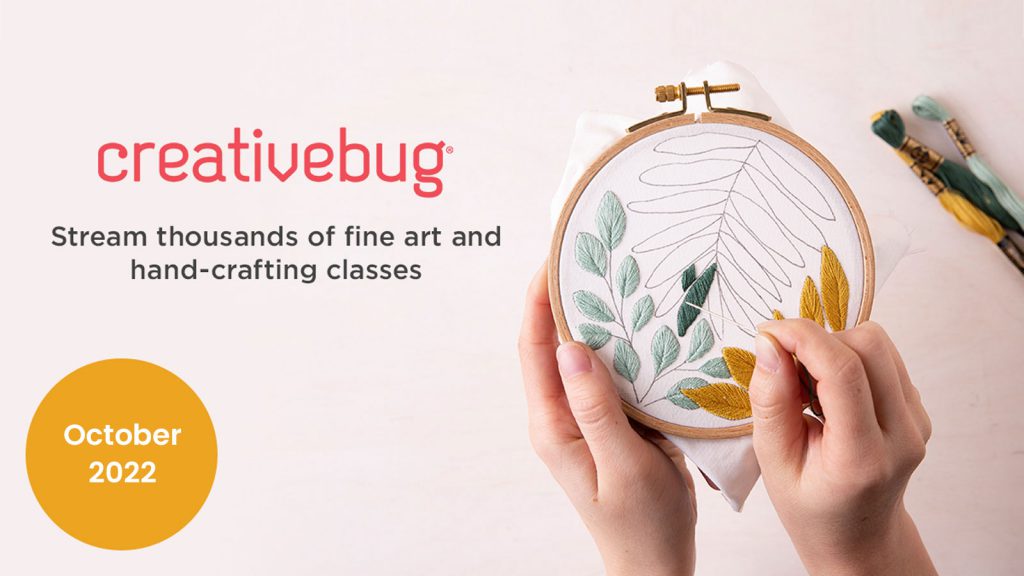 Creativebug is the library's go-to resource for free arts and crafts video workshops, accessible for free with your library card. Today, we're highlighting some of the upcoming workshop releases to give you a sense of the project ideas you can try. Once they're available, log into Creativebug directly (or from the Databases page), create a free account, and get making!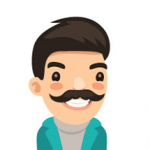 31 Days of Inky Monoprints
Available October 1st
If you can trace an image, you can make a blotted line monoprint. Artist Extraordinaire Courtney Cerruti has spent years incorporating this technique into her art practice and shows you everything she's learned in this daily practice class series. First made popular by Andy Warhol, this technique utilizes just a few unique materials that create inky outlines that can then be colored in and embellished. In addition to perfecting your monoprinting technique, learn how to make composite images, work on black paper, and paint with metallics.
Hand-Stitched Needle Case
Available October 5th
This sweet, little needle case comes together super quickly all while teaching you the fundamental elements of quilting. Milwaukee artist and quilter Heidi Parkes demonstrates how to stitch up an easy, playful case for needles and pins that is essentially a mini quilt folded in half with a snap. Teaching three basic stitches and three knots, this hand-sewn case exhibits customizable applique and makes a delightful gift to send through the mail to fellow stitchers.
Draft and Sew a Lower Body Sloper and Muslin
Available October 12th
Author, illustrator, and sewist Sanae Ishida believes that making well-fitting clothing is an act of empowering self-love, and no project is more customized than one made with a pattern using your own unique proportions. Learn how to take lower body measurements, transfer them to paper, make front and back slopers, and check the fit of the slopers by sewing a muslin. With her thorough, thoughtful guidance, Sanae aims to guide you to understanding and accepting your amazing human shape.
Draft and Sew a Pair of Pajama Pants
Available October 19th
Make yourself the coziest pajama bottoms and learn how to draft a pattern at the same time. The benefit of drafting your own patterns is that you are guaranteed the best fit for your unique body. Sanae Ishida – author, illustrator, and maker of many things – shows you how to begin with a lower body sloper (which you can make in this class) or a pair of close-fitting woven pants, and draft your pattern to your specifications. Then she shows you how to cut your fabric, seam your pants together, and add an elastic waistband. The sewing skills for these pajama bottoms are beginner-friendly, and you'll enjoy making and wearing this quick and satisfying project.
Creativity Through Marbling: An Introduction
Available October 26th
Join Austin-based textile artist Mercedez Rex for creative play exploring the art of water marbling. This ancient monoprinting process involves floating pigment on the surface of thickened water to create patterns which can then be transferred onto paper or fabric. This foundational class will cover the tools you will need and the basics of your set up. Learn classic historical patterns before diving into joyful experimentation using basic techniques of manipulating paints on the surface of a water bath.