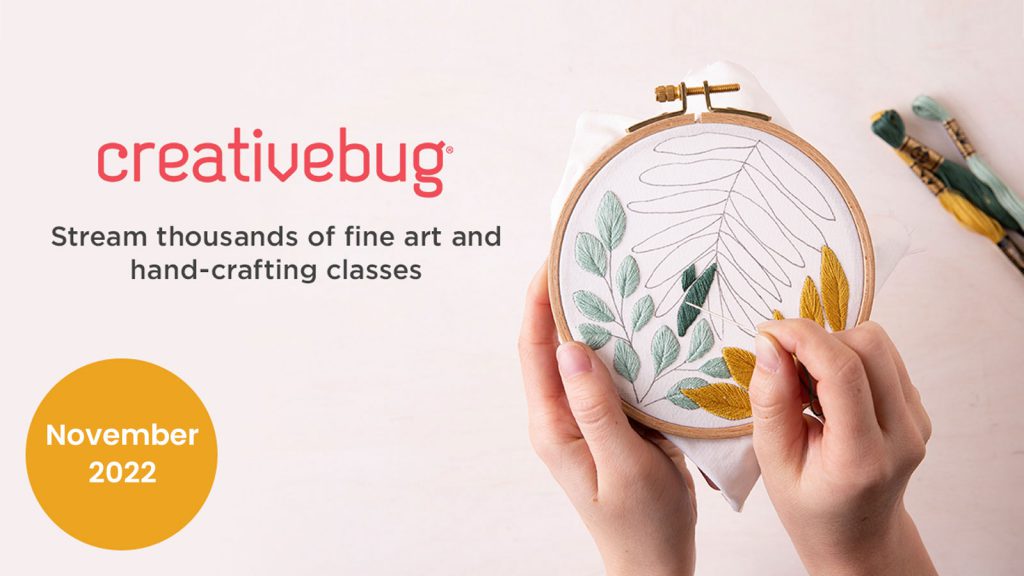 We're celebrating the holiday season at home with family and friends, and nurturing our sense of togetherness while we make and create for each other. This series of classes features materials you can easily find in and around your home. The projects might ring a bell of nostalgia, or help you to create a new tradition with an updated and modern look. Courtney and Cobrina's classes allow you to focus your time and creative senses inward in hopes of making the holiday season less stressful and more meaningful.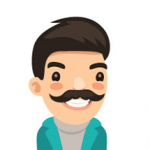 Fabric Scrap Ornaments
Available November 1st
If you're an avid sewist, your sewing table and floor are likely littered with little bits of fabric and thread. Artist and crafter extraordinaire Courtney Cerruti shows you how to use those tiny trimmings to create a new sheet of "scrap fabric" that can be turned into patchwork-like ornaments for any celebration. Ideal for a holiday tree, a tablescape, or adorning a package, these ornaments are a charming way to use up every last bit your very favorite fabric.
Knotted Pantry Bag
Available November 3rd
Clear up some counter space while adding texture and style to any corner of your kitchen with these knotted pantry bags. In this class, Creativebug Artist Coach, Cobrina demonstrates making these in two sizes – a bag from cotton rope that is superb for onions, avocados or large citrus, and a small twine bag best suited for garlic, shallots or limes. Both versions show off the beauty of simple macrame knots. She shows you the Half Knot which is the building block knot for so many others, and when repeated, the Half Knot creates lots of fun iterations such as the Square Knot, the Spiral, and Solomon Bar. Finally, use the whipping knot to gather all your cords together for a neat finish.
Salt Dough Ornaments
Available November 8th
Salt dough ornaments have a rustic elegance and can easily be made with common kitchen ingredients. Courtney Cerruti teaches you her favorite recipe for this perfect holiday home activity. These simple "cookie" ornaments can be hung on the tree, strung together with greens for a mantle display, used on a wreath or placed atop a package. Leave them plain for a homespun look, or decorate with paint for a customized palette.
Beeswax Celebration Candles
Available November 10th
The soft light of a candle has a way of setting up an idyllic atmosphere for celebration or contemplation. That feeling is even more profound when the glow of that candle is one you have made yourself. This class covers three variations of small, handmade beeswax candles. Cobrina of Creativebug demonstrates how to roll celebration candles from sheet beeswax, some best for sticking in a cupcake and others for a candleholder, such as a menorah. Next, learn how to melt beeswax and dip small double-sided tapers layered with colors from a crayon. If you choose to make both candle types, you can then use the leftovers to make a votive.
Eco-Friendly Gift Wrap Ideas
Available November 15th
Any gift can be elevated with a thoughtful presentation. Artist, educator, and gift-wrap authority Courtney Cerruti share some of her favorite wrapping and trimming techniques with an eye on eco-friendly combinations and elements. Learn furoshiki-inspired ways to enclose presents with fabrics, and use and reuse things you have at home to create beautifully wrapped gifts that are nearly too pretty to open.
Botanical Boughs for All Seasons
Available November 22nd
Looking for a bit of seasonal foliage to greet you at your front door? In this class, Cobrina of Creativebug shows you how using fresh, dried, or faux leaves and flowers can create a simple bough for your door or anywhere in your home. She demonstrates two of her favorite ways to hang these lovely sprigs – a simple upside-down bouquet hung by a ribbon, as well as one that uses branches to make a triangle shape, creating a more modern feel. Whether you collect foliage from the outdoors or want to use a beautifully fading bouquet, these botanical boughs are easy to update and refresh throughout the seasons.