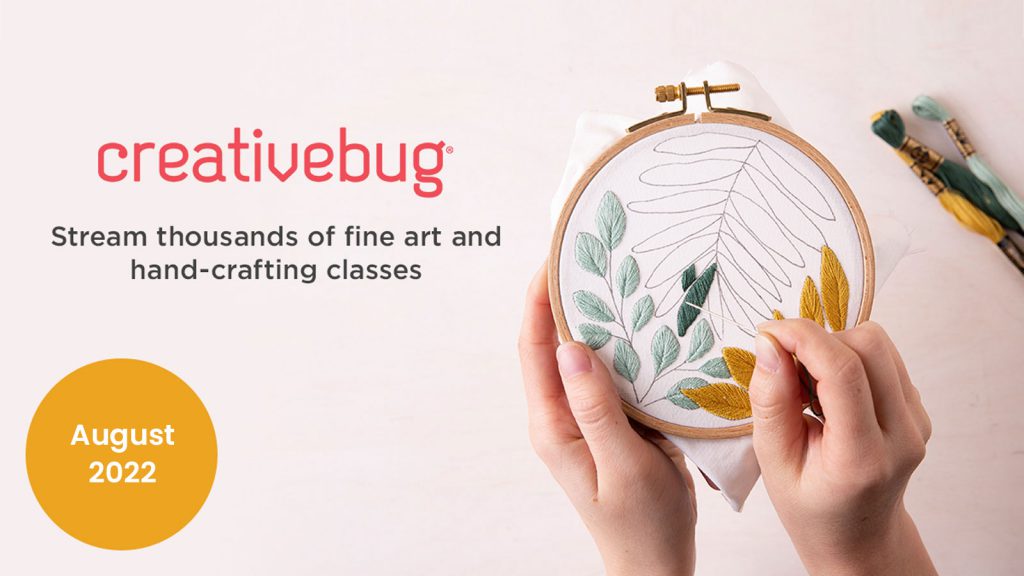 Creativebug is the library's go-to resource for free arts and crafts video workshops, accessible for free with your library card. Today, we're highlighting some of the upcoming workshop releases to give you a sense of the project ideas you can try. Once they're available, log into Creativebug directly (or from the Databases page), create a free account, and get making!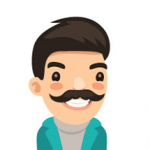 Keeping a Sketchbook: A Daily Practice
Available August 1st
Join illustrator and printmaker Mariko Jesse in committing to make a small sketch every day. You only need a few moments, and you can do it anywhere – from your living room to your local park to a vacation in a far-off location. Mariko shows you how she works in three different kinds of sketchbooks – "everyday," "work," and "observational" – depending on where she is and how much time she has to draw. Throughout the month, Mariko switches between pen, colored pencil, ink, and watercolor, and you'll learn to adapt to using what you happen to have on hand or in your pockets at the time of your sketches.
Design Your Own Crochet Shawl
Available August 10th
If you're a busy person looking for a quick crochet project, Tian Connaughton is the designer for you. Mentor and expert crochet designer Tian shows you how to design and crochet your own unique and cozy shawl. In this class she demonstrates three different shawl patterns and shapes, plus three different styles of borders so that you can mix and match them to create exciting combinations. All the motifs are easy to learn and simple to adapt to whatever sized shawl you'd like – from a small and cute pet bandana to a full-sized, gorgeous accessory for you.
Sew a Puzzle Ball
Available August 17th
It's a puzzle! It's a toy! It's a fabulously fun object to sew! In this sweet little class, professional crafter Faith Hale shows how to design, sew, and construct a puzzle ball. Originally intended as a toy for her baby daughter, Faith became intrigued with the simple geometry of the form. While some puzzle balls are assembled with a solid core, this method relies on three interlocking rings to make the finished object. Once you make one, you'll be hooked.
Make the Rainbow Road Mini Quilt
Available August 24th
The Rainbow Road Mini Quilt, based on a vintage quilt pattern, is graphic, bold, and makes an exciting visual impact. If you've been curious about trying paper-piecing in your quilting projects, this beauty is for you. Textile designer and modern quilter Annabel Wrigley demonstrates how to create this gorgeous quilt top one step at time, from cutting all your fabric, to incorporating curved paper-piecing into your block, to creating a paper-pieced sashing panel for a striking quilt border.
Make Painted Papers for Art Making
Available August 31st
The depth, texture, and whimsy of cut-paper illustration begins with one thing: beautiful papers. Artist and children's book illustrator Dawn M. Cardona demonstrates how to play with gouache on a Gelli plate to make uniquely textured papers to use in your crafts. You can apply these papers to other classes taught by Dawn, or use them to add interest to any collage or drawing projects.