In honor of Native American Heritage Month, we're presenting this curated collection on Kanopy. Comprised of narrative and documentary films celebrating America's first people, you can access this collection through Glenside Library at kanopy.com/category/67095.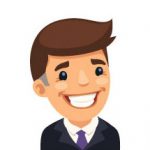 A year-in-the-life portrait of Native Alaskan teenagers coming of age in Barrow, Alaska – the northern-most community of the United States. For these teenagers, growing up has become a little more complicated than it was for their ancestors. They are the twenty-first century descendants of a culture that has endured for millennia on this isolated, but rapidly changing tundra. The harvest of the agvik (bowhead whale) remains the heart of their culture – in the fall, motor boats and modern methods are used, whereas, in the spring, whaling crews use the umiaq (a seal-skin boat made by hand) and ancient traditional methods.
Gather follows the stories of natives on the frontlines of a growing movement to reconnect with spiritual and cultural identities that were devastated by genocide. An indigenous chef embarks on a ambitious project to reclaim ancient food ways on the Apache reservation; in South Dakota a gifted Lakota high school student, raised on a buffalo ranch, is proving her tribes native wisdom through her passion for science; and a group of young men of the Yurok tribe in Northern California are struggling to keep their culture alive and rehabilitate the habitat of their sacred salmon. All these stories combine to show how the reclaiming and recovery of ancient food ways is a way forward for native Americans to bring back health and vitality to their people.
This revelatory documentary brings to light the profound and overlooked influence of Indigenous people on popular music in North America. Focusing on music icons like Link Wray, Jimi Hendrix, Buffy Sainte-Marie, Taboo (The Black Eyed Peas), Charley Patton, Mildred Bailey, Jesse Ed Davis, Robbie Robertson, and Randy Castillo, Rumble: The Indians Who Rocked the World shows how these pioneering Native American musicians helped shape the soundtracks of our lives.
Te Ata is based on the inspiring true story of Mary Thompson Fisher, a woman who traversed cultural barriers to become one of the greatest Native American performers of all time. Born in Indian Territory, and raise on the songs and stories of her Chickasaw culture, Te Ata's journey to find her true calling led her through isolation, discovery, love and a stage career that culminated in performances for a United States president, European royalty and audiences across the world. Yet of all the stories she shared, none are more inspiring than her own.
An Eastern Shoshone elder and two Northern Arapaho youth living on the Wind River Indian Reservation attempt to learn why thousands of ancestral artifacts are in the darkness of underground archives of museums and churches, boxed away and forgotten. Like millions of indigenous people in many parts of the world, they do not control their own material culture. It is being preserved, locked away, by 'outsiders' who themselves do not know what they have. These beautiful ancestral objects — drums, pipes, eagle wing fans, medicine bags, weapons, and ceremonial attire — are far from home, their meaning slowly being lost to time. Should tribes attempt to bring them back? Many want to, including our three main characters. But why do they want them back? What answers do they seek from these artifacts? How can they take control of their own past? Is recovering what's lost even possible anymore?