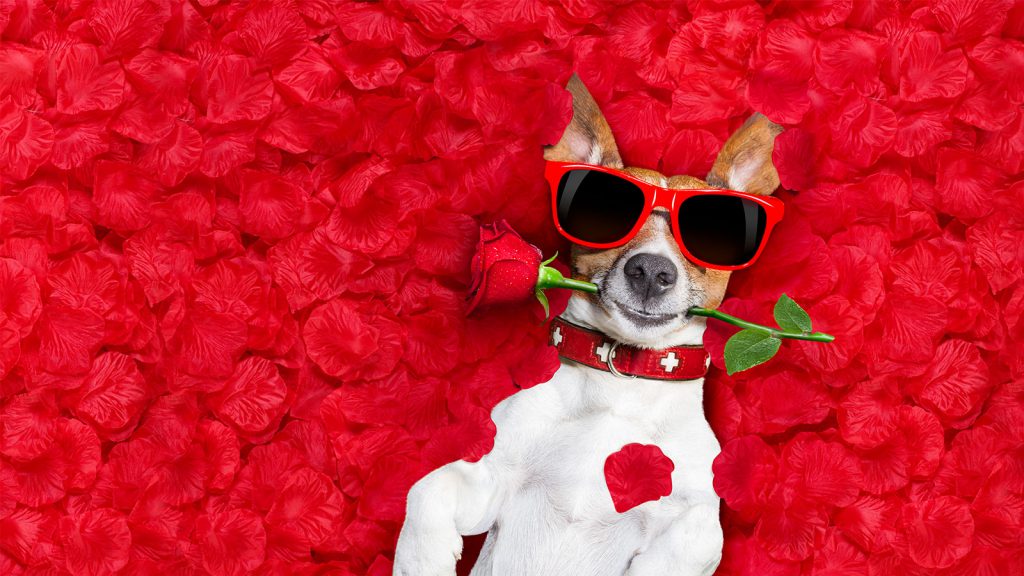 Love doesn't always have to be so serious. In celebration of Valentine's Day, we've rounded up 12 rom-com stories that will have you swooning, laughing, and falling in love with every word.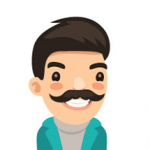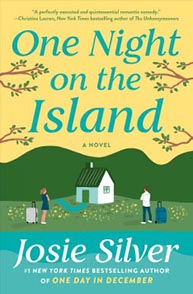 One Night on the Island by Josie Silver
Dating columnist Cleo Wilder is spending her 30th birthday alone on a remote Irish island, when a booking mix-up places her in the same room as another guest, Mark Sullivan. Despite being instantly at odds, as the days go by, they no longer seem to mind each other's company quite as much as they thought they would.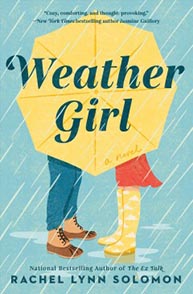 Weather Girl by Rachel Lynn Solomon
In the aftermath of a disastrous holiday party, TV meteorologist Ari Abrams and sports reporter Russell Barringer team up to solve their bosses' relationship issues, but their well-meaning meddling backfires when real chemistry builds between them.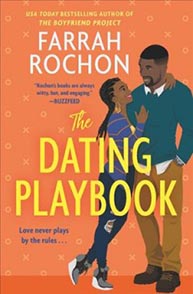 The Dating Playbook by Farrah Rochon
Taking on a former footballer who wants back in the NFL, personal trainer Taylor Powell finds her game plan turned completely upside down when they're accidentally outed as a couple.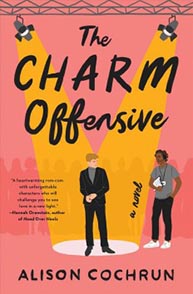 The Charm Offensive by Alison Cochrun
Successful producer on the long-running reality dating show Ever After, Dev Deshpande, with his own love life in complete disarray, falls for contestant Charlie Winshaw who has better chemistry with him than any of his female co-stars.
Love at First Spite by Anna E. Collins
To spite her cheating ex-fiance, Dani Porter buys the vacant lot next to his house, planning to build a vacation rental to mess with his view, but must rethink her mission when love with her seemingly arrogant architect trumps revenge.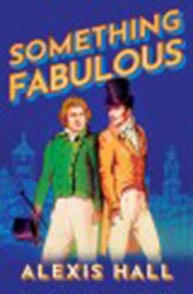 Something Fabulous by Alexis Hall
The Duke of Malvern, after a disastrous marriage proposal to Miss Arabella Tarleton, sets out after his intended along with her twin brother, Bonny, and as he spends time with Bonny, he wonders about which Tarleton he should be pursuing.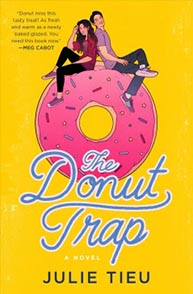 Stuck in a rut working at her parents' donut shop, Jasmine Tran finds help in the form of an old college crush, but when their relationship doesn't work out, she must scheme a solution to get herself out of the donut trap once and for all.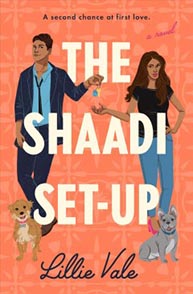 The Shaadi Set-Up by Lillie Vale
When Milan Rao, the man who broke her heart, walks back into her life, needing her business expertise to flip a hard-to-sell house, Rita Chitniss, as they dive deeper into work—and their pasts, begins to wonder if her mother is right—that second chances are possible.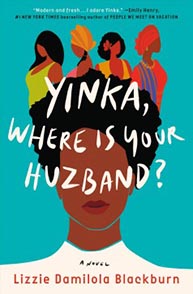 Yinka, Where is Your Huzband? by Lizzie Damilola Blackburn
A 30-something, Oxford-educated, British Nigerian woman with a high-paying job and good friends, Yinka, whose aunties frequently pray for her delivery from singledom, must find a date for her cousin's wedding with the help of a spreadsheet and her best friend.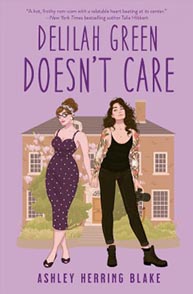 Delilah Green Doesn't Care by Ashley Herring Blake
Pressured into photographing her estranged step-sister's wedding, Delilah Green reluctantly returns home to Bright Falls where she finds herself falling for one of the stuck-up bridesmaids after the pair are forced together during party preparations.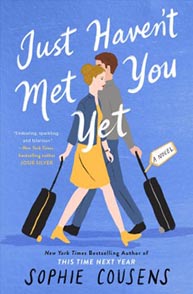 Just Haven't Met You Yet by Sophie Cousens
Arriving in the Channel Islands to write an article about her parents romance, hopeless romantic and lifestyle reporter Laura, after grabbing the wrong suitcase, discovers the owner is clearly her dream man as she sets out to find him, learning some hard truths along the way.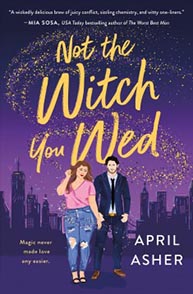 Not the Witch You Wed by April Asher
Magic-less witch Violet Maxwell wants nothing to do with alpha wolf shifter Lincoln Thorne―the man who broke her fragile, teenage heart. But when the two of them are forced by arcane Supernatural Laws to find mates, Violet and Lincoln agree to fake-date their way to a fake-mating in order to conjure themselves some time… but the joke's on them. When old feelings make a reappearance―along with Violet's magic―they both realize there's nothing fake about their feelings.