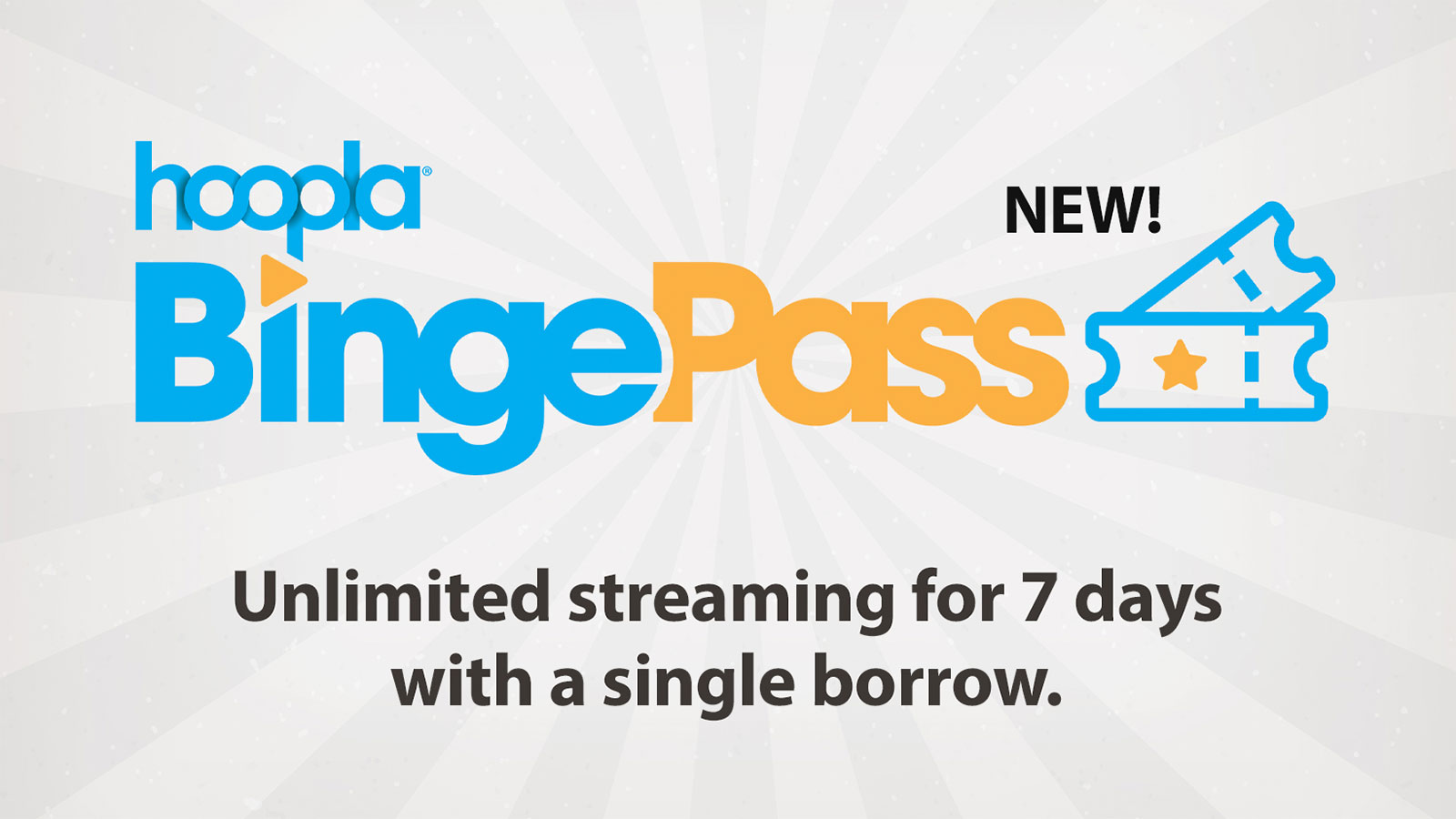 Unlimited Streaming for 7 Days with a Single Borrow
hoopla BingePass is a new type of hoopla Instant borrow that gives Library patrons unlimited access to collections of streaming content for 7 days… with a single borrow. It's a new way to explore great online content—and a lot of it!
BingePass launches with the introduction of hoopla Magazines and The Great Courses Library Collection, and there's a lot more coming in 2022!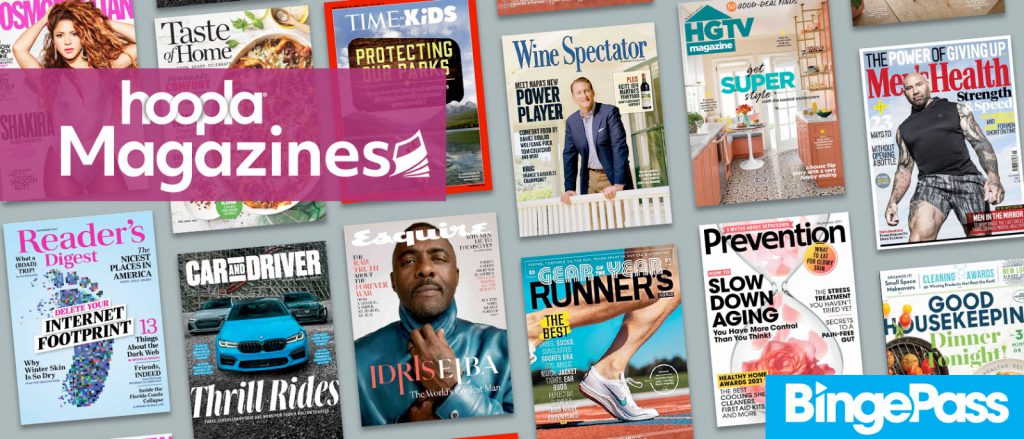 hoopla Magazines meets popular demand for digital access to magazines on hoopla. At launch, hoopla Magazines offers 50 popular and in-demand magazines for all ages and interests, such as HGTV, Elle, Popular Mechanics, Fast Company, Inc., Men's Health, Time for Kids, Woman's Day, Runner's World, and many more. These 50 titles are just the beginning—the catalog will evolve and grow steadily over time.
The hoopla Magazines experience is designed specifically for digital use, so it's very easy to navigate. You can even play an audio track of every magazine article using the Listen feature!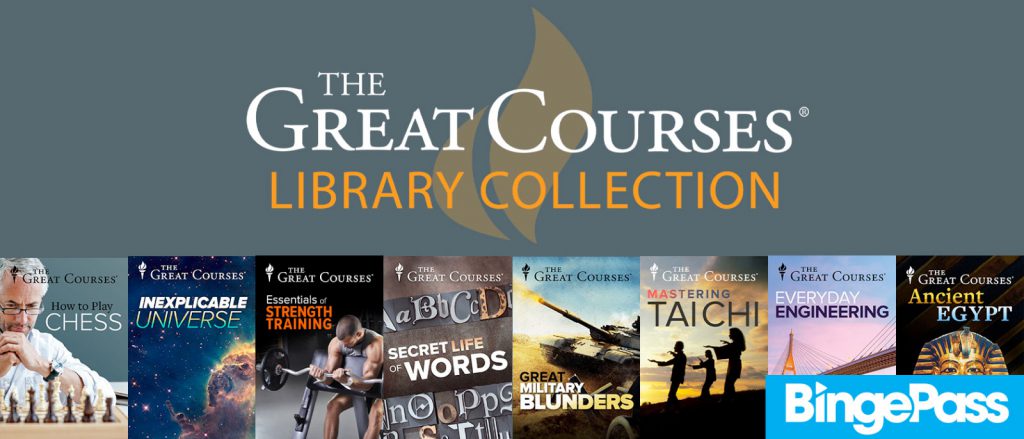 The Great Courses BingePass offers a collection of popular courses curated specifically for Libraries. The collection features more than 300 courses, with each containing numerous lectures. That means patrons can access thousands of learning sessions with a single hoopla Instant borrow.
The Library Collection features courses like National Geographic's Fundamentals of Photography, Understanding Investments, Practicing Mindfulness, and so many more. The topics are diverse to meet any interest. With access to the entire collection, patrons can view a full course or bounce between lectures from various courses. It's perfect for lifelong learners or anyone with a special interest, as the courses feature in-depth instruction from some of the world's greatest professors.
More Content Coming in 2022 and Beyond
This is just the start of hoopla BingePass! Much more content will be added to hoopla BingePass in 2022 and beyond. In fact, in early 2022, Curiosity Stream will come online with thousands of original and curated documentaries spanning topics like science, history, technology, society, and more.
And there are endless possibilities for what BingePass will be in the future! We envision new types of content, like interactive video, children's content, more periodicals, reference resources, and a lot more.
We're finalizing details with more providers that we plan to launch in 2022, and we are excited to announce those soon. Stay tuned!