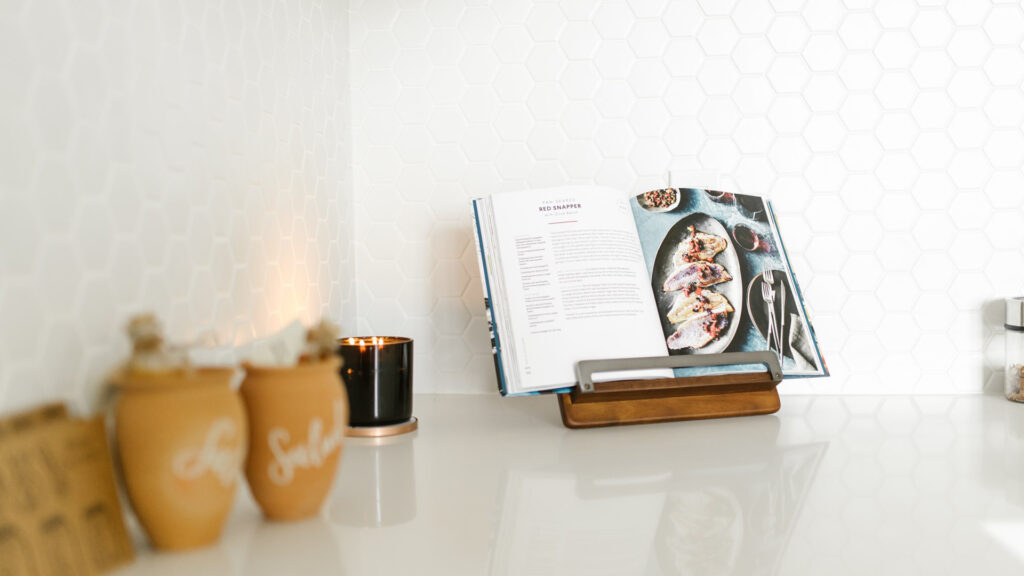 Calling all food enthusiasts and aspiring chefs! Get inspired and create culinary masterpieces with these cookbook recommendations.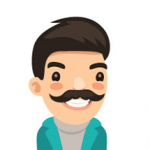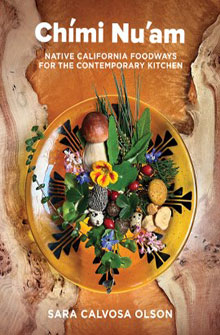 Chími Nu'am by Sara Calvosa Olson

Meaning "Let's eat!" in the Karuk language, Chími Nu'am shares the author's delicious and inventive takes on Native food styles from across California. Over seventy seasonal recipes centered on a rich array of Indigenous ingredients follow the year from Fall (elk chili beans, acorn crepes) to Winter (wild boar pozole, huckleberry hand pies) to Spring (wildflower spring rolls, peppernut mole chicken) to Summer (blackberry braised smoked salmon, acorn milk freezer pops)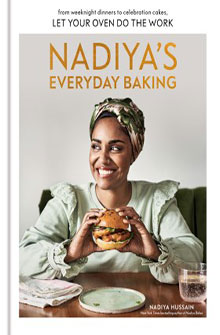 Nadiya's Everyday Baking by Nadiya Hussain
Presenting more than 90 sweet and savory recipes accompanied by gorgeous photos, the winner of The Great British Baking Show provides simple and achievable meals for any occasion or mood that are rewarding no matter what kind of fay you're having.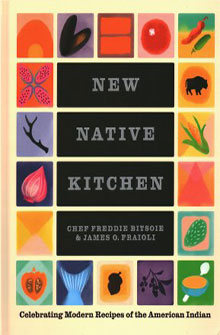 New Native Kitchen by Freddie Bitsoie
New Native Kitchen is a celebration of Indigenous cuisine.Accompanied by original artwork by Gabriella Trujillo and offering delicious dishes like Cherrystone Clam Soup from the Northeastern Wampanoag and Spice-Rubbed Pork Tenderloin from the Pueblo peoples, Bitsoie showcases the variety of flavor and culinary history on offer from coast to coast, providing modern interpretations of 100 recipes that have long fed this country.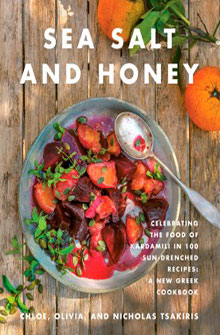 Sea Salt and Honey by Olivia Tsakiri
An enchanting celebration of Greek provincial life-its charming culture and sublime food-captured in 100 delectable recipes and captivating stories from the Greek-American Tsakiris family, accompanied by more than 100 visually stunning full-color photographs by James Beard award-winning photographer Romas Foord.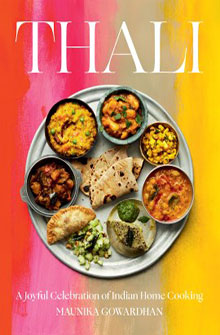 In Thali, Indian cook and social media star Maunika Gowardhan serves up over 80 easy and accessible recipes that show you just how simple it is to create a Thali at home.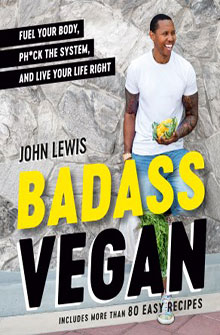 A health activist, wellness expert and "badass vegan" offers an irreverent and surprising four-part plan to help readers discover the huge health benefits of a plant-based lifestyle with over 75 recipes including Watermelon Gazpacho and Peanut Hoisin Seitan Wraps.
A compilation of family recipes and of the stories that came with them, Kitchen Arabic deftly blends culture with cuisine. In her kitchen, Geha's mother took special pride in the Arabic dishes she cooked, cherishing that aspect of her heritage that, unlike language, has changed very little over time and distance. With this book, Geha shares how the food of his heritage sustained his family throughout that cultural journey, speaking to them—in a language that needs no translation—of joy and comfort and love.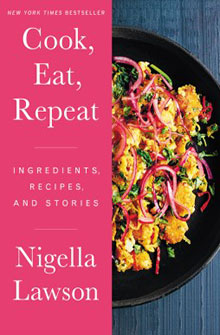 Cook, Eat, Repeat by Nigella Lawson
The best-selling author of Nigella Bites combines narrative essays on the family experiences that inspired her career with recipes for such seasonal options as Chicken with Garlic Cream Sauce and Chocolate Peanut Butter Cake.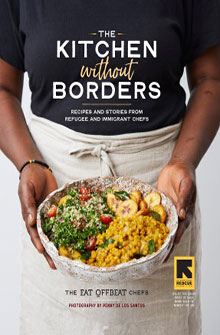 The Kitchen Without Borders by The Eat Offbeat Chefs
Features 70 authentic recipes from refugees and immigrants who found employment at the Eat Offbeat catering kitchen in New York includes dishes from Syria, Afghanistan, Iraq and Venezuela including Biryani, Mujadara, Spinach Borani and Chari Bari.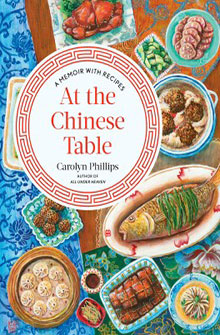 At the Chinese Table by Carolyn J. Phillips
At the Chinese Table describes in vivid detail how, during the 1970s and '80s, celebrated cookbook writer and illustrator Carolyn Phillips crosses China's endless cultural and linguistic chasms and falls in love. During her second year in Taipei, she meets scholar and epicurean J. H. Huang, who nourishes her intellectually over luscious meals from every part of China. And then, before she knows it, Carolyn finds herself the unwelcome candidate for eldest daughter-in-law in a traditional Chinese family.