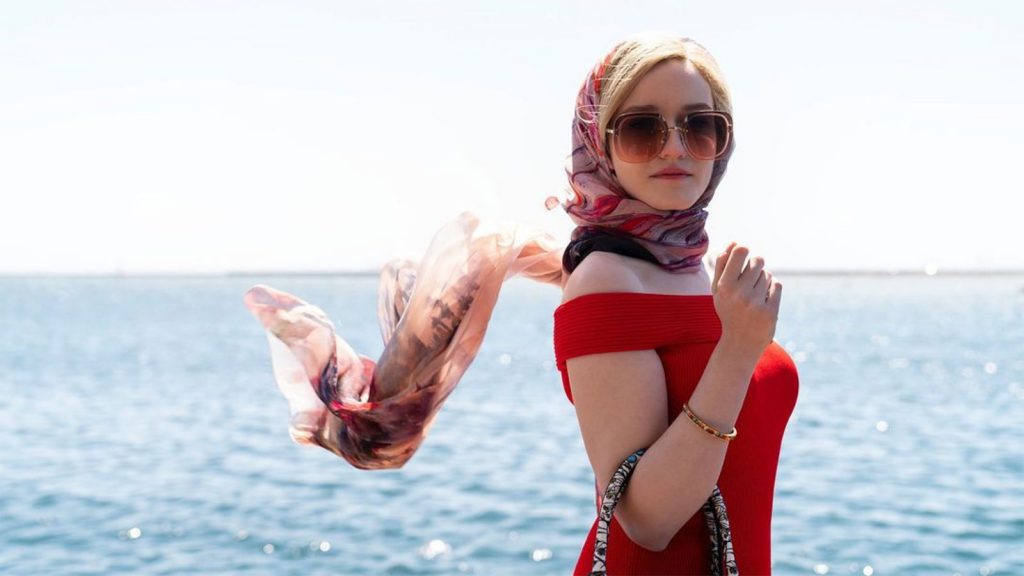 The Netflix limited series Inventing Anna tells the (mostly) true story of fake heiress Anna Delvey (aka Anna Sorokin). If you're left wanting more after the ninth and final episode, we have you covered. Below, we've rounded up a list of books containing the same high-end con artistry that made Anna infamous.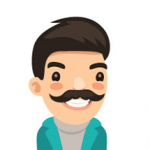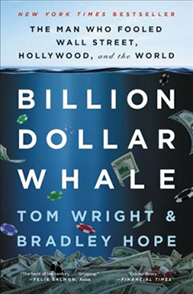 Billion Dollar Whale by Bradley Hope
Two Pulitzer-finalist Wall Street Journal reporters document the true story of how a young social climber orchestrated one of history's biggest financial heists, exposing the secret nexus of elite wealth, banking, Hollywood and politics.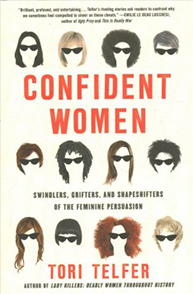 Confident Women by Tori Telfer
The acclaimed author of Lady Killers returns with a new collection about notorious female con artists and their outrageous scams, from Jeanne de Saint-Rémy who scammed jewelers in 1700s Paris to Roxie Ann Rice who scammed the NFL in 1975.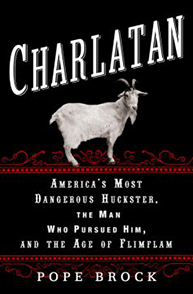 Recounts the career of America's most infamous con man, John Brinkley, who, despite having no medical training, parlayed sales of worthless patent cures into a career as a famed surgeon specializing in the restoration of male virility, and details the decades-long efforts of Morris Fishbein, editor of the Journal of the American Medical Association, to bring him down.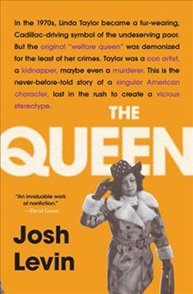 Provides an account of the life of one of America's most notorious welfare cheats, who committed much darker crimes and who became the figure behind the myth of the "welfare queen."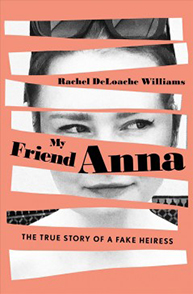 My Friend Anna by Rachel DeLoache Williams
Tells the true story of Anna Delvey, a young con artist posing as a German heiress in New York City—as told by the former Vanity Fair photo editor who got seduced by her friendship and then scammed out of more than $62,000.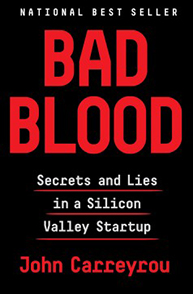 Recounts the story behind Theranos, the medical equipment company that misled investors to believe they developed a revolutionary blood testing machine, detailing how its CEO perpetuated the lie to bolster the value of the company by billions.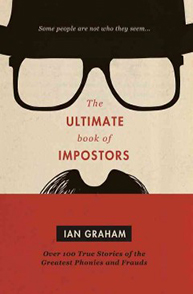 The Ultimate Book of Impostors by Ian Graham
From Mata Hari to D. B. Cooper, history is littered with people pretending to be someone else. Some go undetected for years, cultivating their false identities so skillfully, even their spouses don't know. Other frauds go up in flames after one misstep. The Ultimate Book of Impostors presents the astonishing true stories behind over one hundred of the craziest and funniest phonies in history.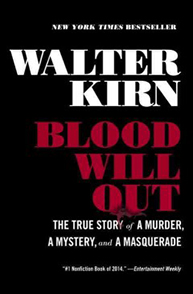 Describes the author's fifteen-year relationship with eccentric New Yorker Clark Rockefeller, his discovery that Rockefeller was a serial imposter and murderer, and how his old friend's murder trial made him face hard truths about himself.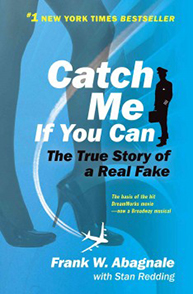 Catch Me If You Can by Frank W. Abagnale
A former confidence man and master impostor recounts his crimes, capture, imprisonment, and current career as a highly paid crime consultant, in a new edition of his best-selling, firsthand account of his international exploits.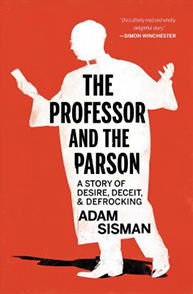 The Professor and the Parson by Adam Sisman
The National Book Critics Circle Award-winning author of Boswell's Presumptuous Task describes his investigation into the true life of fraudulent priest Robert Parkin Peters and how he cheated his way through bigamous marriages, religious posts and academic positions.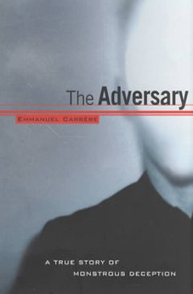 The Adversary by Emmanuel Carrère
The true story of a man who spun a web of lies around his life ventures into the mind of a psychotic murderer who managed to convince thousands of people that he was a successful, credentialed physician.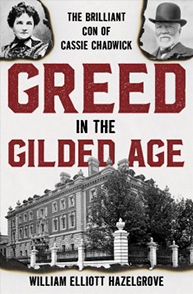 Greed in the Gilded Age by William Hazelgrove
Recounts the true story of Cassie Chadwick, who, breaking through boundaries of class, education, and gender, conned at least 2 million dollars, equivalent to about 60 million today, from unsuspecting bankers simply by claiming to be the illegitimate daughter and heir of steel titan, Andrew Carnegie.