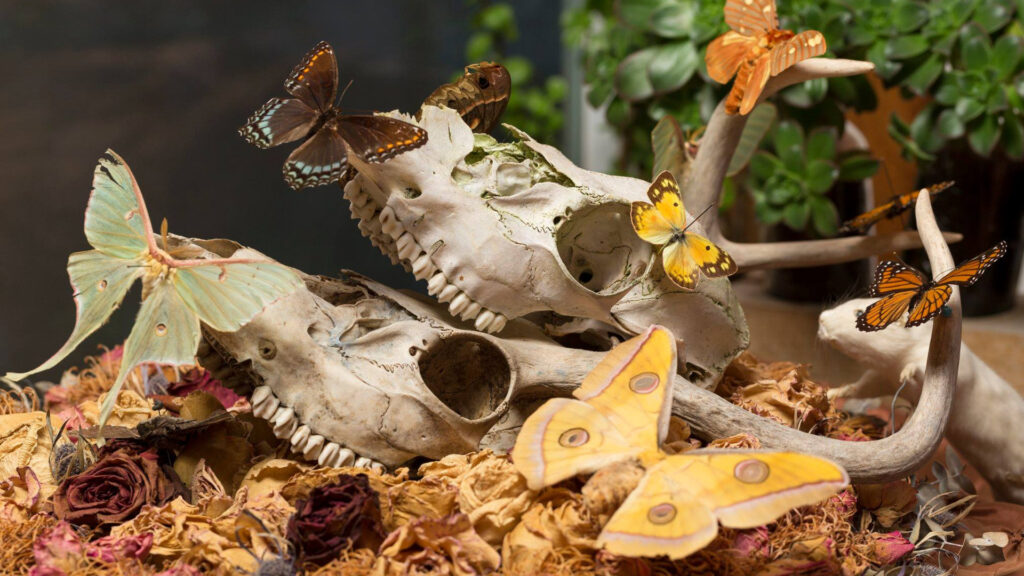 Explore More Illinois, RAILS' online cultural and recreational pass program for Illinois libraries, welcomes its newest attraction, The Insect Asylum in Chicago!
The Insect Asylum is a safe and welcoming space for people from all walks of life to explore natural history in all of its splendor. Whether by appointment or just walking in. We are excited to provide a safe and sensory-sensitive space for our neighbors to use their eyes, hands, and hearts to fall in love with the wonders of our world. We are excited to share our new art with the world starting with the residents and visitors to the beautiful city of Chicago. The Insect Asylum is perfect for birthday parties, art events, conservation expos, home school groups, boys and girls clubs, photo shoots, paint nights, taxidermy classes, and the list goes on! The fact is everyone bugs out about our awesome collection.
The Insect Asylum is offering $2.00 Off Admission for students/seniors/educators (already 1/2 off general admission) and $5.00 Off General Admission.  Explore More Illinois users can access and reserve passes from any of our attractions on their participating library's website.
Please login to Explore More Illinois website for a list of current attractions. For more information, please email Jessica Barnes or call 630-734-5181.