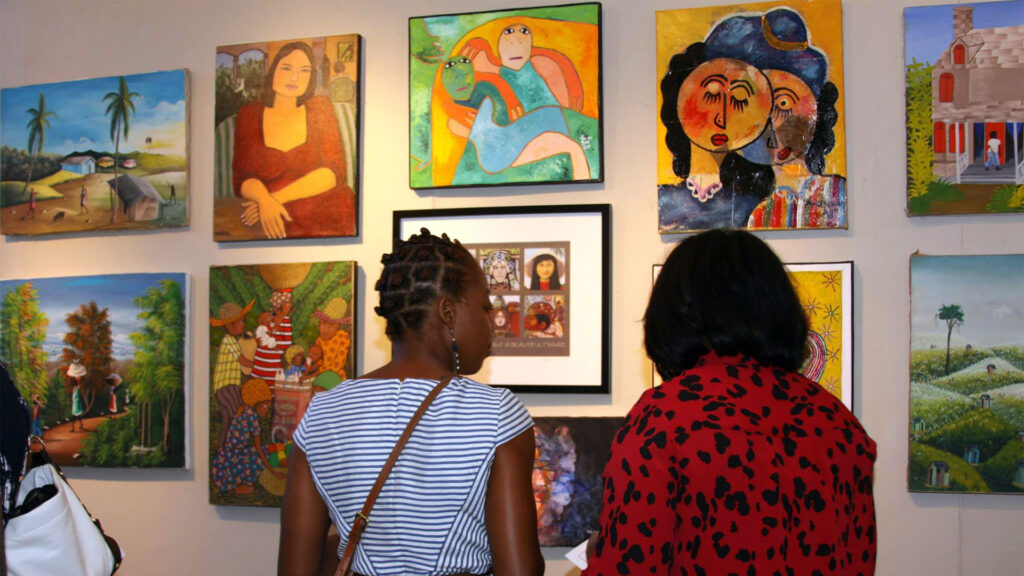 Explore More Illinois, RAILS' online cultural and recreational pass program for Illinois libraries, welcomes its newest attraction, Haitian American Museum of Chicago!
The mission of the Haitian American Museum of Chicago is " To promote and preserve Haitian art, culture, history and community in Chicago and beyond." Founded in 2012, the Haitian American Museum of Chicago (HAMOC) is the realization of a dream by its Founder, Elsie Hector Hernandez, to create an institution that would hold programs and exhibitions that will contribute to the rich multicultural tapestry that is Chicago. Since, the museum has hosted a wide array of programs and exhibits showcasing Haiti's rich culture and art as well as its complex history. HAMOC is one of two Haitian-specific museums in the United States. The new museum features over 2,500 sq. ft. of space and is an epicenter for the Haitian community in Chicago and throughout the Midwest.
Haitian American Museum of Chicago is offering Free Family Admission of four.  Explore More Illinois users can access and reserve passes from any of our attractions on their participating library's website.
Please login to Explore More Illinois website for a list of current attractions. For more information, please email Jessica Barnes or call 630-734-5181.