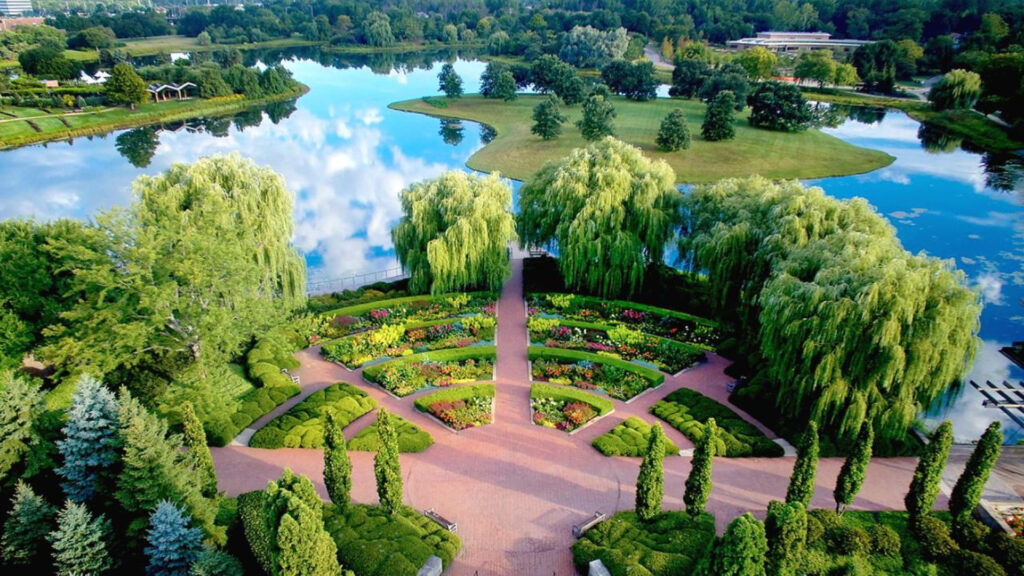 Explore More Illinois, RAILS' online cultural and recreational pass program for Illinois libraries, welcomes its newest attraction, Chicago Botanic Garden in Glencoe!
The Chicago Botanic Garden opened 50 years ago as a beautiful place to visit, and it has matured into one of the world's great living museums and conservation science and learning centers. In caring for plants, we believe that both people and plants thrive. As green space shrinks and lives grow ever more stressful, the Chicago Botanic Garden's role in connecting people to plants is more important than ever.
The Chicago Botanic Garden is offering free admission for four individuals (adult and children), and free parking for one car.  Explore More Illinois users can access and reserve passes from any of our attractions on their participating library's website.
Please login to Explore More Illinois website for a list of current attractions. For more information, please email Jessica Barnes or call 630-734-5181.