Shakira is the award winning, international singing and songwriting sensation who has sold over 140 million records worldwide. She has long supported education and literacy around the world through the opening of several schools in her home country of Columbia and her work with numerous foundations and charitable organizations. Shakira shares how reading is vital for children and how they have access to digital books now more than ever!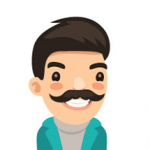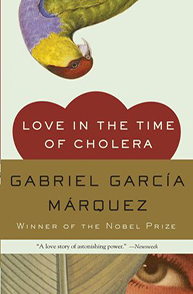 Love in the Time of Cholera by Gabriel García Márquez
In their youth, Florentino Ariza and Fermina Daza fall passionately in love. When Fermina eventually chooses to marry a wealthy, well-born doctor, Florentino is devastated, but he is a romantic. As he rises in his business career he whiles away the years in 622 affairs—yet he reserves his heart for Fermina. Her husband dies at last, and Florentino purposefully attends the funeral. Fifty years, nine months, and four days after he first declared his love for Fermina, he will do so again.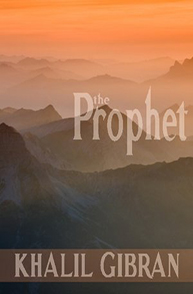 The Prophet is a book of 26 poetic essays about Al-Mustafa who has lived in the foreign city of Orphalese for 12 years is about to board a ship which will carry him home. He is stopped by a group of people, with whom he discusses many issues of life and the human condition. It is one of the most popular set of poems of all time.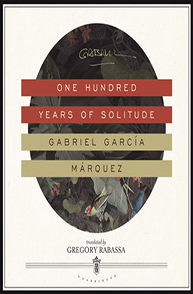 One Hundred Years of Solitude by Gabriel García Márquez
The novel tells the story of the rise and fall of the mythical town of Macondo through the history of the Buendía family. Rich and brilliant, it is a chronicle of life, death, and the tragicomedy of humankind. In the beautiful, ridiculous, and tawdry story of the Buendía family, one sees all of humanity, just as in the history, myths, growth, and decay of Macondo, one sees all of Latin America.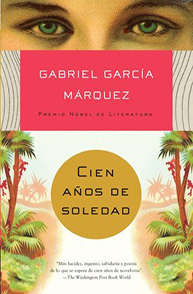 Cien Años de Soledad by Gabriel García Márquez
Millones de ejemplares de Cien años de soledad leídos en todas las lenguas y el Premio Nobel de Literatura coronando una obra que se había abierto paso a boca a boca como gusta decir el escritor son la más palpable demostración de que la aventura fabulosa de la familia Buendía-Iguarán, con sus milagros, fantasías, obsesiones, tragedias, incestos, adulterios, rebeldías, descubrimientos y condenas, representaba al mismo tiempo el mito y la historia, la tragedia y el amor del mundo entero.