Dr. Geetha Murali is the Chief Executive Officer (CEO) of Room to Read, an organization that believes World Change Starts with Educated Children.® Room to Read envisions a world in which all children can pursue a quality education that enables them to reach their full potential and contribute to their communities and the world. In this video, Geetha shares why she thinks of books as mirrors reflecting our own lives and windows into new ones.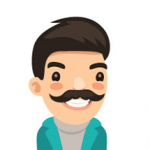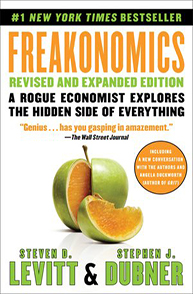 Freakonomics by Steven D. Levitt
Which is more dangerous, a gun or a swimming pool? Which should be feared more: snakes or french fries? Why do sumo wrestlers cheat? In this groundbreaking book, leading economist Steven Levitt—Professor of Economics at the University of Chicago and winner of the American Economic Association's John Bates Clark medal for the economist under 40 who has made the greatest contribution to the discipline—reveals that the answers. Joined by acclaimed author and podcast host Stephen J. Dubner, Levitt presents a brilliant—and brilliantly entertaining—account of how incentives of the most hidden sort drive behavior in ways that turn conventional wisdom on its head.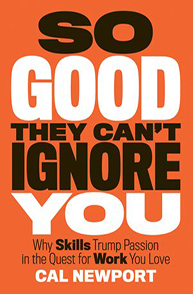 So Good They Can't Ignore You by Cal Newport
With a title taken from the comedian Steve Martin, who once said his advice for aspiring entertainers was to "be so good they can't ignore you," Cal Newport's clearly written manifesto is mandatory reading for anyone fretting about what to do with their life, or frustrated by their current job situation and eager to find a fresh new way to take control of their livelihood. He provides an evidence-based blueprint for creating work you love, and will change the way you think about careers, happiness, and the crafting of a remarkable life.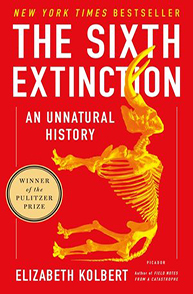 The Sixth Extinction by Elizabeth Kolbert
Scientists are currently monitoring the sixth extinction, predicted to be the most devastating since the asteroid impact that wiped out the dinosaurs. This time around the cataclysm is us. In this book the author tells us why and how human beings have altered life on the planet in a way no species has before. She provides a moving account of the disappearances of various species occurring all around us and traces the evolution of extinction as concept, from its first articulation by Georges Cuvier in revolutionary Paris up to Lyell and Darwin, and through the present day.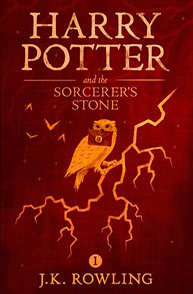 Harry Potter and the Sorcerer's Stone by J.K. Rowling
Harry Potter has never even heard of Hogwarts when the letters start dropping on the doormat at number four, Privet Drive. Addressed in green ink on yellowish parchment with a purple seal, they are swiftly confiscated by his grisly aunt and uncle. Then, on Harry's eleventh birthday, a great beetle-eyed giant of a man called Rubeus Hagrid bursts in with some astonishing news: Harry Potter is a wizard, and he has a place at Hogwarts School of Witchcraft and Wizardry. An incredible adventure is about to begin!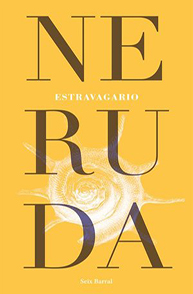 One of Pablo Neruda's own favorites among his books, Extravagaria marks an important stage in the progress of his poetry. It was written at the point in his life when he had returned to Chile after many wanderings and moved to Isla Negra on the Pacific coast. These writings celebrate this coming to rest, this rediscovery of the sea and the land, for in Extravagaria Neruda evolved a lyric poetry that is decidedly more personal than his earlier work. Written in what he called his "autumnal" period, the sixty-eight poems range from the wistful to the exultant, combining psalm and speculation, meditation and humorous aside.