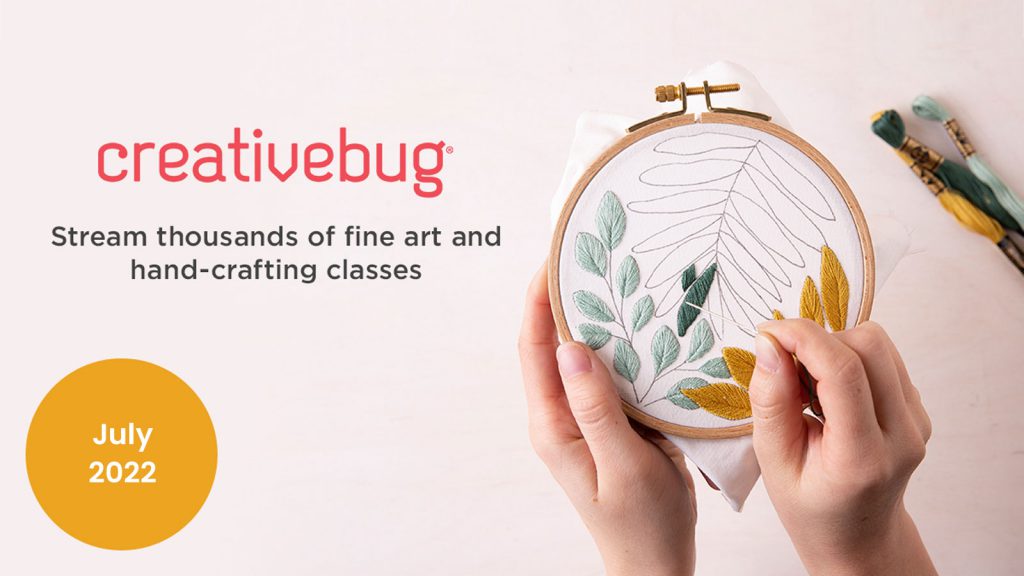 Creativebug is the library's go-to resource for free arts and crafts video workshops, accessible for free with your library card. Today, we're highlighting some of the upcoming workshop releases to give you a sense of the project ideas you can try. Once they're available, log into Creativebug directly (or from the Databases page), create a free account, and get making!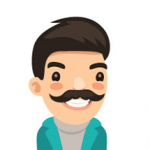 Story Quilt Top: A Daily Practice in Hand Stitching
Available July 1st
Using simply a needle, scraps of fabric, and colorful thread, this daily practice in hand-stitching has something for artists of all mediums. Learn techniques and artistic concepts that relate to a story-telling quilt and sew a quilt top through stitching, appliqué, patchwork, and other hand-piecing methods. This is a wonderful way to use sentimental fabric scraps, work organically to keep creativity flowing, and find beauty in imperfection.
Collagraph: Printing Without a Press
Available July 6th
Collagraphy is a printmaking process in which textured materials are collaged onto a rigid printing plate. When ink is applied to various textures, you'll see an array of interesting tones and shapes on your prints. You can make your own collagraphs out of items you find around the house. Book artist and printmaker Sarah Matthews shows you how to make different plates using cardboard, hot glue, craft foam, and string. Then you'll learn Sarah's monoprinting technique with a brayer and Gelli plate to create beautiful prints and unique papers with your handmade stamps.
Sew a Color Wheel Pillow
Available July 13th
If you're looking for a quick way to freshen up and brighten your living space, look no further than this dazzling color wheel pillow, which is also an amazing stash-buster. Expert sewist and quilter Leslie Schucker designed this pillow to feature the EZ Quilting Fat Cat template, which makes cutting your fabric shapes a breeze. She'll then guide you through piecing your color wheel together and lightly quilting your pillow top. You'll also learn a neat trick for transferring a quilting design from paper to fabric, and how to sew your own envelope pillowcase.
Magpie Sketchbook: Collecting a Resource of Imagery
Available July 20th
Have you ever wondered how a professional artist begins a piece of work? For Rebecca Ringquist, expert visual artist and designer of Dropcloth Samplers, it begins in the sketchbook. In this class, Rebecca cracks open her sketchbooks to show us her process and walks us through three exercises to dive deep into thoughtfully layered and textured creativity.
Make Watercolor Marbled Hair Clips with Polymer Clay
Available July 27th
Polymer clay is a surprisingly flexible material that you can mix up and manipulate to beautiful effect. Faheema Chaudhury of Unicorn Crafts expertly guides you through creating a gorgeous set of watercolor marbled hair clips. Faheema loves color, and you'll be using a lot of them to give your plain white polymer clay an ethereal watercolor design. You'll learn some clay basics like how to properly condition it, shape it, and bake it.