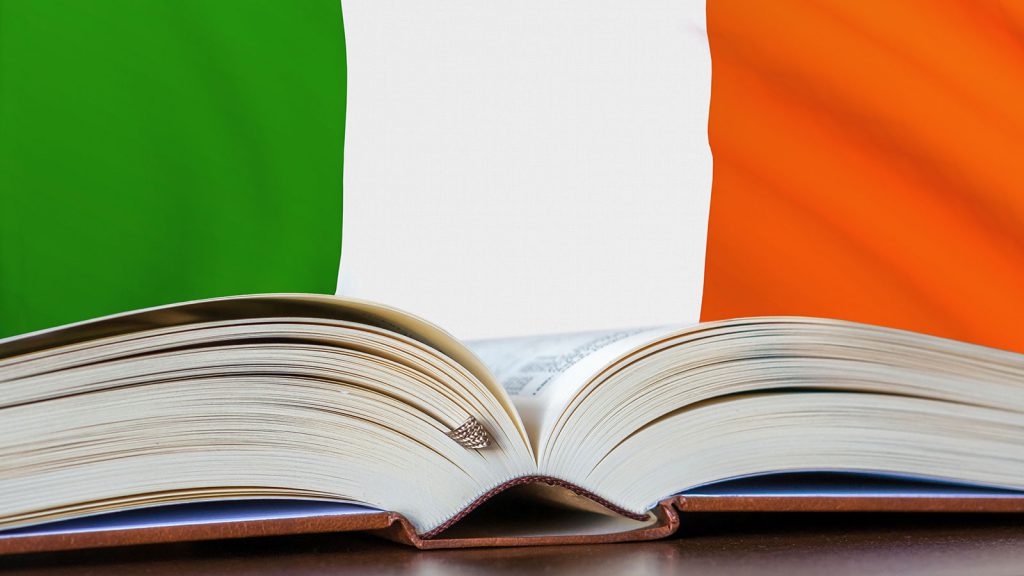 Bearing Irish ancestry or not, people all over the U.S. will be wearing green and celebrating with friends on St. Patrick's Day. If by the luck of the Irish you find yourself time to read today, make sure it is from one of these 9 novels about Irish Americans.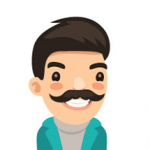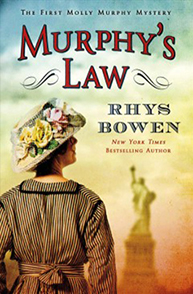 Fleeing a false accusation of murder in Ireland, Molly Murphy becomes involved in another murder case when the man who was harrassing her on the boat to America turns up dead.
Brigid, an Irish immigrant fleeing the potato famine, must clear her brother's name and manage his mining claim in Deadwood, South Dakota after he is suspected of a grisly crime in the first novel of a new series.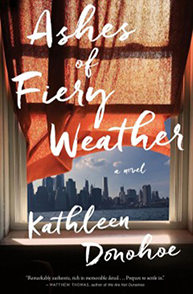 Ashes of Fiery Weather by Kathleen Donohoe
A multigenerational tale about the passionate loves and losses of women in a family of firefighters traces their experiences spanning from famine-era Ireland to Brooklyn a decade after the September 11 attacks.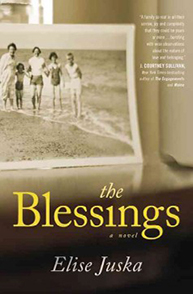 After losing her husband, John, Lauren Blessing and her two young children come to rely heavily on her husband's large, close-knit, Irish-Catholic family amidst all their moods, triumphs and trials.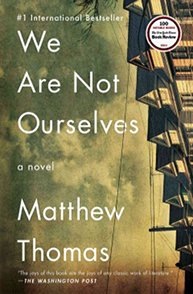 We are Not Ourselves by Matthew Thomas
Raised by her Irish immigrant parents in a 1940s Queens apartment where alcohol and company combine in mercurial ways, Eileen marries an unambitious scientist with whom she endures an increasingly psychologically dark family life.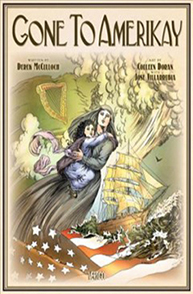 Gone to Amerikay by Derek McCulloch
This sweeping, century-spanning graphic novel explores the vivid history of Irish émigrés to New York City via three intertwined tales, from a penniless woman raising a daughter alone in the Five Points slum of 1870, to a struggling young artist drawn to the nascent counterculture of 1960, the year America elected its first Irish-Catholic president.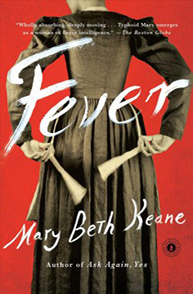 A fictionalized account of the life of Typhoid Mary, an Irish immigrant who moved to New York at the turn of the century and became a successful cook, until the Department of Health noticed the trail of disease she left behind.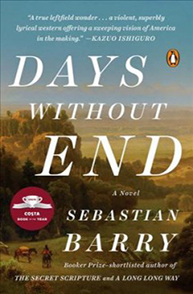 Days Without End by Sebastian Barry
Entering the U.S. army after fleeing the Great Famine in Ireland, seventeen-year-old Thomas McNulty and his brother-in-arms, John Cole, experience the harrowing realities of the Indian wars and the American Civil War between the Wyoming plains and Tennessee.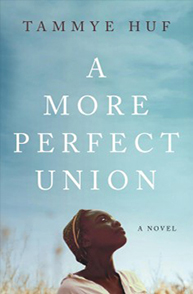 A More Perfect Union by Tammye Huf
A young, Irish immigrant fleeing the potato famine takes a job as a blacksmith on a Virginia plantation and falls in love with a black slave, in a novel inspired by the author's great-great grandparents.