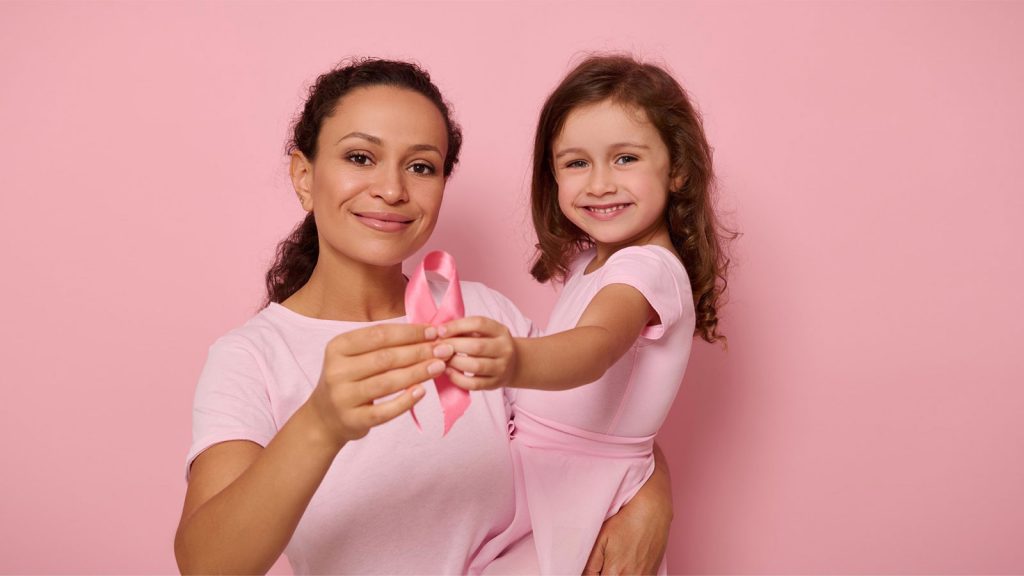 Breast cancer is one of the leading health crises for women in the United States. 1 in 8 women will be diagnosed with breast cancer in her lifetime. There is currently no known cure for breast cancer, and its early diagnosis is critical to survival.
If you were recently diagnosed with breast cancer, or you know someone who was, books can be a great way to cope and learn more about breast cancer. Here are ten great reads, as recommended by doctors and people living with breast cancer.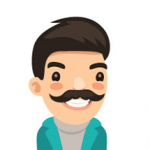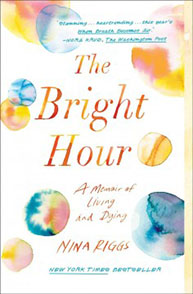 Discussing motherhood, marriage, friendship, and the legacy of her great-great-great grandfather, Ralph Waldo Emerson, the author, who has been diagnosed with terminal breast cancer, explores what makes a meaningful life when one has limited time.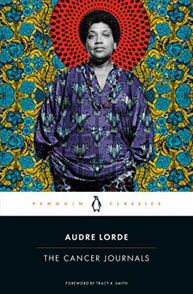 The Cancer Journals by Audre Lorde
First published over forty years ago, The Cancer Journals is a startling, powerful account of Audre Lorde's experience with breast cancer and mastectomy. Long before narratives explored the silences around illness and women's pain, Lorde questioned the rules of conformity for women's body images and supported the need to confront physical loss not hidden by prosthesis. Living as a "black, lesbian, mother, warrior, poet," Lorde heals and re-envisions herself on her own terms and offers her voice, grief, resistance, and courage to those dealing with their own diagnosis.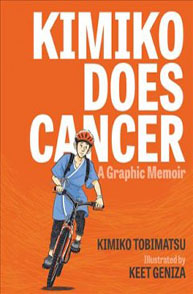 Kimiko Does Cancer by Kimiko Tobimatsu

At the age of twenty-five, Kimiko Tobimatsu was a young, queer, mixed-race woman with no history of health problems whose world was turned upside down when she was diagnosed with breast cancer. In an instant, she became immersed in a new and complicated life of endless appointments, evaluations, and treatments, and difficult conversations with her partner and parents. Kimiko knew that this wasn't what being twenty-five was supposed to be like… but then, she didn't have a choice.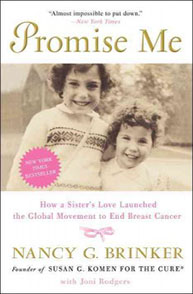 Promise Me by Nancy G. Brinker
The founder and CEO of Susan G. Komen for the Cure shares the inspirational story of her late sister's battle with breast cancer and the author's contributions to establishing one of the world's most influential health advocacy organizations.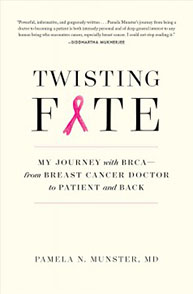 Twisting Fate by Pamela N. Munster
A forefront oncologist shares the story of her own battle with breast cancer and how it transformed her perspectives as a doctor, describing her research team's groundbreaking work on the BRCA gene and how to live with its mutations.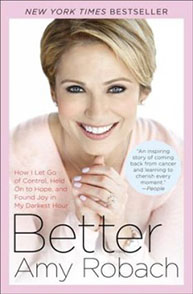 A Good Morning America anchor retraces the 12 months following her breast cancer diagnosis in October 2013, revealing details about her on-air mammogram on GMA, her treatment and its impact on her work and family life and her emotional journey from initial shock and devastation to resilience, bravery and hope.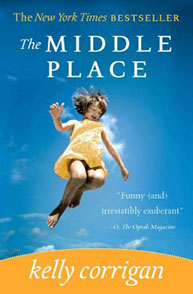 The Middle Place by Kelly Corrigan
Traces a San Francisco newspaper columnist's life experiences as evaluated during her late thirties, describing her relationships with her husband, children, and Irish-American father before and during her battle with breast cancer.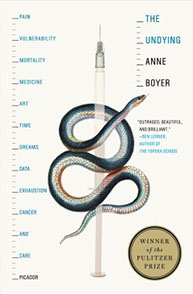 The award-winning author of Garments Against Women presents a meditation on pain and economics that draws on her experiences as a single parent with a catastrophic illness to explore emerging ideas about mortality and the gendered politics of healthcare.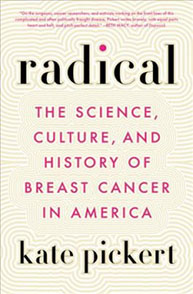 A journalism professor, former Time health-care writer and breast cancer survivor identifies the differences between popular conceptions and patient realities, sharing insight into breast cancer's high occurrence rates and role in shaping America's medical culture.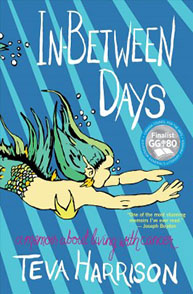 In-Between Days by Teva Harrison
Documents the author's diagnosis of metastatic breast cancer at the age of thirty-seven, discussing her balance of the innate sadness of cancer with everyday acts of hope and wonder.