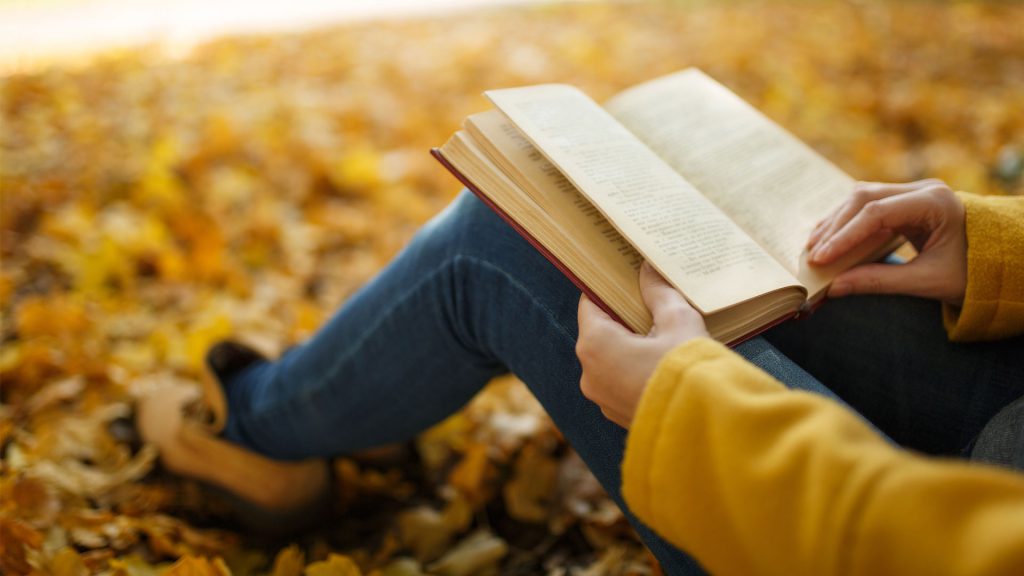 Cuddle up this autumn with these cozy mysteries.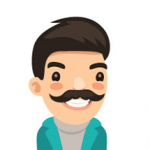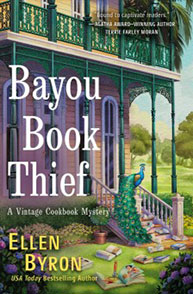 Bayou Book Thief by Ellen Byron
After her husbands accidental death attempting an internet stunt, Ricki lands a job in New Orleans Garden District finding and collecting vintage cookbooks in the first novel of a new series from the author of the Catering Hall Mysteries.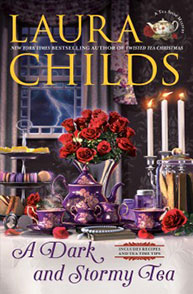 A Dark and Stormy Tea by Laura Childs
After witnessing the murder of her friend Lois daughter, tea shop owner and amateur sleuth Theodosia Browning investigates and is surprised when so many suspects turn up, in the latest addition to the long-running series, following Twisted Tea Christmas.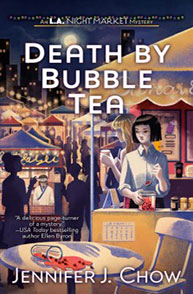 Death by Bubble Tea by Jennifer J. Chow
Yale Lee and her cousin from Hong Kong, Celine, open a stall together at the Eastwood Village Night Market and are excited that their bubble tea is a runaway hit until a customer turns up dead following his order.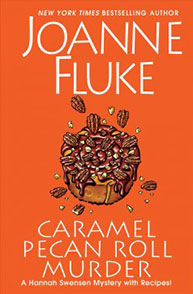 Caramel Pecan Roll Murder by Joanne Fluke
Baker Hannah Swensen agrees to help bake pastries at a local inn during a flashy fishing competition but investigates when the events celebrity spokesperson is found dead in the latest addition to the series following Chocolate Cream Pie Murder.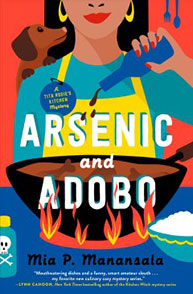 Arsenic and Adobo by Mia P. Manansala
Returning home to help save her Tita Rosie's failing restaurant, Lila Macapagal is shocked when her ex-boyfriend, a notoriously nasty food critic, dies suddenly, moments after they had a confrontation, leaving her the only suspect.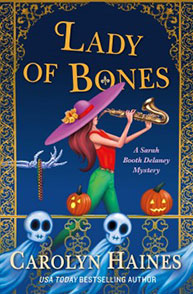 Lady of Bones by Carolyn Haines
Hired to find a missing journalist investigating the disappearance of young girls in New Orleans over a 5-year period, Sarah Booth is drawn into a secret underworld of beguiling cult leaders, witchcraft and potentially human sacrifice. By the USA Today best-selling author.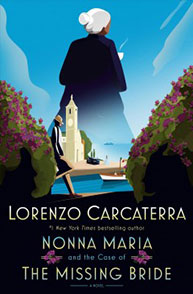 Nonna Maria and the Case of the Missing Bride by Lorenzo Carcaterra
On Ischia, an island in the Gulf of Naples, Nonna Maria, who knowns everyone's business, helps a recently engaged woman disappear while she investigates the true nature of the woman's betrothed since Captain Murino of the carabinieri is occupied with the death of a tour boat captain.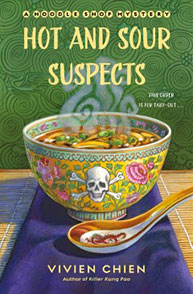 Hot and Sour Suspects by Vivien Chien
When a speed-dating contest at Ho-Lee Noodle House results in the murder of a participant, Lana Lee, piecing together the events of that night, delves into the past of this man who has too many scorned lovers and mistreated colleagues to count.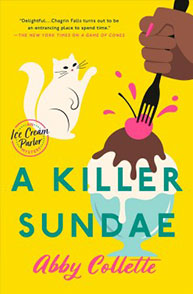 A Killer Sundae by Abby Collette
Bronwyn Crewse investigates when the new owner of an ice cream truck is accused of murder after an attendee at the annual Harvest Time Festival is poisoned in the third novel of the series following Game of Cones.