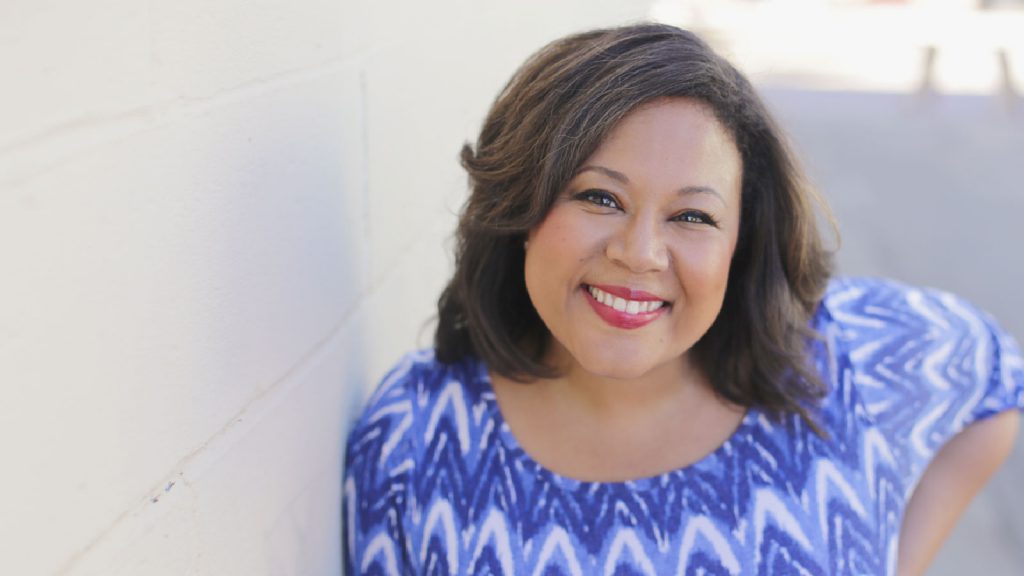 For Immediate Release
Contact: Jon Schutt, Marketing Coordinator
Glenside Library
630-260-1550 x 326
jschutt@glensidepld.org
GLENSIDE LIBRARY HOSTS BESTSELLING AUTHOR JASMINE GUILLORY
Glenside Library is joining libraries across the state of Illinois to host bestselling author Jasmine Guillory. Dubbed one of romance's brightest new voices, Guillory will discuss her newest novel While We Were Dating and the modern rom-com. The event will be held virtually on Wednesday, February 16, at 7 p.m.
Guillory is the bestselling author of six romance novels including The Wedding Date and The Proposal. In While We Were Dating, Guillory's latest book, two people realize that it's no longer an act when they veer off-script in this sizzling romantic comedy. Time magazine calls the book, "another dazzling love story." 
Author Morgan Rogers will join Guillory in conversation. Rogers, a queer Black millennial, writes books for queer girls looking for their place in the world. Her debut novel Honey Girl  was featured on OprahMag.com's 27 most anticipated romance novels for 2021 and BookRiot's 2021 list of exciting queer women, bisexual, and lesbian books. Both Guillory's While We Were Dating and Rogers' Honey Girl were included in NPR's list of the best books of 2021.
The event with Jasmine Guillory is presented in partnership with Illinois Libraries Present, a new collaborative effort designed to bring virtual events with bestselling, esteemed, and diverse authors and speakers to library patrons across the state. More than 200 Illinois libraries have joined Illinois Libraries Present. Working together allows libraries to bring speakers to their communities that might not be possible due to budget constraints or production capabilities.  And that's just the point of Illinois Libraries Present. 
An Evening with Jasmine Guillory will begin at 7 p.m. on Wednesday, February 16. The event is free and open to the public, but registration is required. To register, visit glensidepld.org/events/jasmine. For more information, visit glensidepld.org or call 630-260-1550.
# # #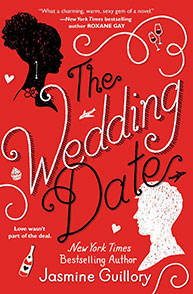 The Wedding Date by Jasmine Guillory
Stranded together in an elevator during a power outage, Drew and Alexa agree to pose as a couple at an ex's wedding and discover afterwards that they are unable to forget each other.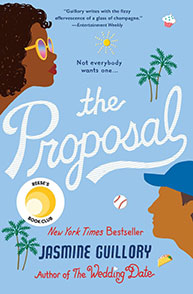 The Proposal by Jasmine Guillory
Surprised by her new boyfriend's jumbotron proposal at a Dodgers game, Nikole is rescued from the public humiliation of having to say no by a handsome LA doctor.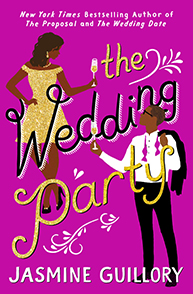 The Wedding Party by Jasmine Guillory
The rival best friends of bride-to-be Alexa share wedding responsibilities that transform their hostility into attraction, prompting a "friends with benefits" arrangement over an agreement not to fall in love.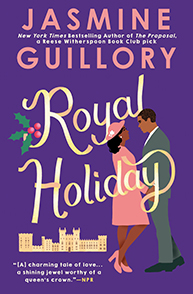 Royal Holiday by Jasmine Guillory
Accompanying her stylist daughter on her work trip to England, Vivian finds herself falling for Malcolm Hudson, the Queen's Private Secretary.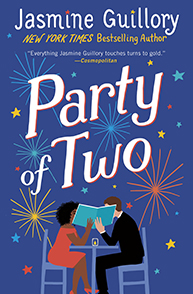 Party of Two by Jasmine Guillory
Going against her better judgement, LA lawyer Olivia Monroe secretly starts dating a hotshot junior senator until their romance is made public and her life falls under intense media scrutiny, jeopardizing everything.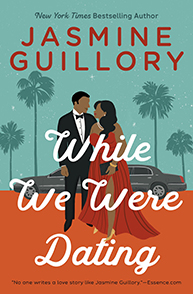 While We Were Dating by Jasmine Guillory
Featuring Ben Stephens, Theo's brother from The Wedding Party, this charming and hilarious newRomance finds Ben and a famous actress struggling to keep their working relationship strictly professional.