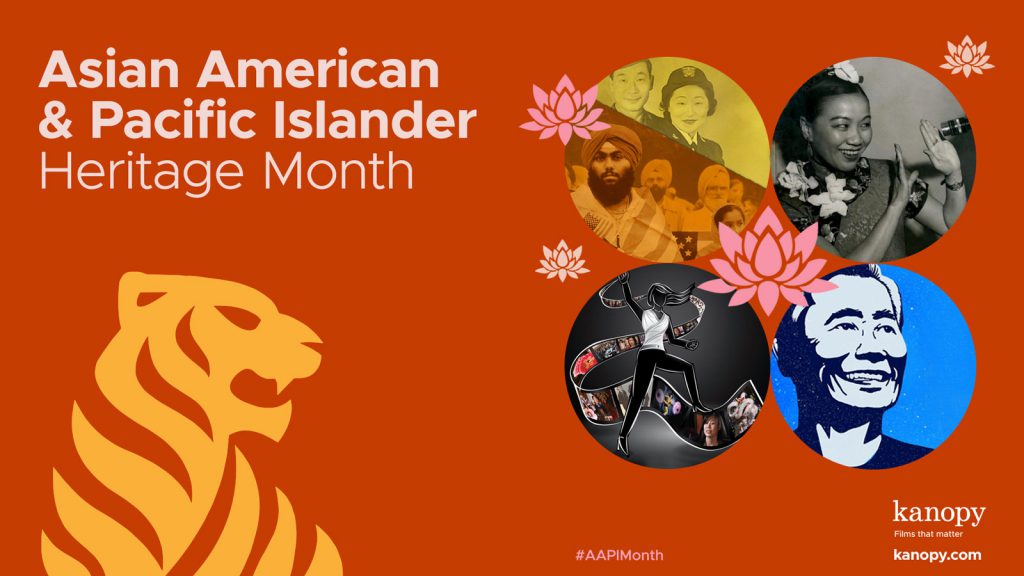 In honor of Asian American and Pacific Islander Heritage Month, Kanopy has curated a collection of films that celebrate the rich and varied histories of these communities in the United States. To see these films, visit go.kanopy.com/aapi-month. #AAPIMonth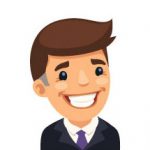 In this funny, heartfelt story, Billi's (Awkwafina) family returns to China under the guise of a fake wedding to stealthily say goodbye to their beloved matriarch–the only person that doesn't know she only has a few weeks to live.
Golden Globe winner for Best Performance by an Actress in a Motion Picture – Musical or Comedy. Official Selection at the Sundance Film Festival.
A documentary about unknown, self-taught 81-year-old artist Frank Wong who has spent the past four decades recreating his fading memories by building romantic, extraordinarily detailed miniature models of the San Francisco Chinatown rooms of his youth. This film takes the journey of one individual and maps it to a rapidly changing urban neighborhood from 1940s to present day.
Nominated for Best Documentary-Cultural/Historical at the Northern California Area Emmy Awards. Audience Award for Best Documentary Short at the Boston Asian American Film Festival, and the Austin Asian American Film Festival.
A comprehensive look at media stereotypes of Asian and Asian American women since the silent era. From the racist use of white actors to portray Asians in early Hollywood films, through the success of Anna May Wong's sinister dragon lady, to Suzie Wong and the '50s geisha girls, to the Asian-American anchorwoman of today, this fascinating videotape shows how stereotypes of exoticism and docility have affected the perception of Asian-American women.
This award-winning documentary follows the lives and careers of four Asian-American rappers trying to break into hip-hop culture, which often treats them as outsiders. Sharing dynamic live performance footage and revealing interviews, these artists are driven to make the most skeptical critics into believers.
Official Selection at the Tribeca Film Festival. Winner of Best Documentary Feature at the San Diego Asian Film Festival and at the Los Angeles Asian Pacific Film Festival.
From silent film star Sessue Hayakawa to Harold & Kumar Go to Whitecastle, The Slanted Screen explores the portrayals of Asian men in American cinema, chronicling the experiences of actors who have had to struggle against ethnic stereotyping and limiting roles. The film presents a critical examination of Hollywood's image-making machine, through a fascinating parade of 50 film clips spanning a century.
Winner of the Best Short Documentary award at the NY International Independent Film & Video film festival.
When award-winning Korean-American filmmaker Grace Lee was growing up in Missouri, she was the only Grace Lee she knew. As an adult, however, she moved to New York and then California, where everyone she met seemed to know "another Grace Lee." But why did they assume that all Grace Lees were nice, dutiful, piano-playing bookworms?
Official Selection at the SXSW Film Festival. Nominated for Best Documentary Feature at the Los Angeles Film Festival.
The true story of a Hawaiian princess' attempts to maintain the independence of the island against the threat of American colonization.
The film won the Audience Award for "Best Feature" at the 2009 Honolulu International Film Festival.
Gaysians is an exploration of family, immigration and language through the voices of five queer and trans Asian-Americans from New York City. The subjects share stories about their families, and in doing so, shed light on the complicated histories that have shaped these intimate and personal relationships. This moving short is an illuminating patchwork documentary exploring family and culture through the personal stories of a diverse panoply of LGBTQ individuals.
In this real-life "My Big Fat Greek Wedding," an Indian-American man who is about to turn 30 gets help from his parents and extended family so he can start looking for a wife the traditional Indian way. Directed by siblings Geeta V. Patel and Ravi V. Patel, the film explores the expectations surrounding marriage in the Patels' first-generation Indian immigrant family and in wider American society.
Documentary won the Audience Award at the Los Angeles Film Festival.
Casey (Haley Lu Richardson) lives with her mother in a little-known Midwestern town haunted by the promise of modernism. Jin (John Cho), a visitor from the other side of the world, attends to his dying father. Burdened by the future, they find respite in one another and the architecture that surrounds them.
Nominated for Best Cinematography, Best First Feature and Best First Screenplay at the Film Independent Spirit Awards. Nominated for the Audience Award in the Best of Next! Category at the Sundance Film Festival.
In the heart of Chinatown, New York, an ornery, chain-smoking, newly widowed 80-year-old Grandma (Tsai Chin) is eager to live life as an independent woman, despite the worry of her family. When a local fortune teller (Wai Ching Ho) predicts a most auspicious day in her future, Grandma decides to head to the casino and goes all in, only to land herself on the wrong side of luck…suddenly attracting the attention of some local gangsters. Desperate to protect herself, Grandma employs the services of a bodyguard from a rival gang (Corey Ha) and soon finds herself right in the middle of a Chinatown gang war.
Official Selection at the Tribeca Film Festival.
When a Filipino-American family reunites for a Christmas party, the holiday takes a dark turn when they conspire to murder the abusive bully of the family in this dark comedy by filmmaker H.P. Mendoza.
Best Narrative Feature winner at the San Diego Asian Film Festival.