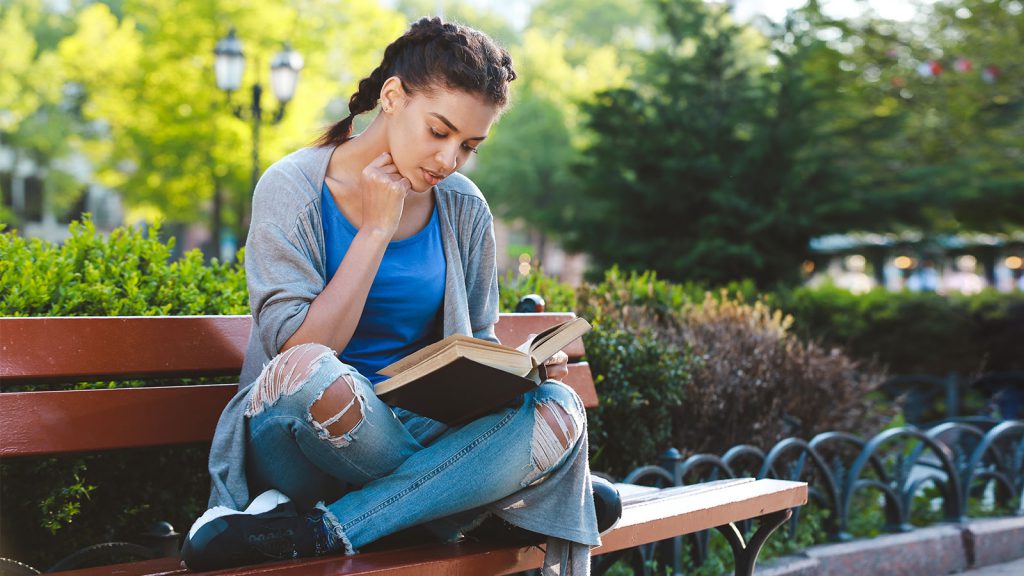 We're more than halfway through our Summer Reading Challenge! Take a look at the books your librarians have been reading (or plan to read) to reach the 4-book goal.
I started the summer by reading The Invisible Life of Addie LaRue by V.E. Schwab. It's a fantasy novel about a woman who makes a deal with a dark spirit in order to live life on her own terms. Well, the devil is in the details (pun intended), because her wish is granted and she can no longer make a lasting impression on any mortal. Talk about awkward mornings! That is until she meets a man who laughs when she tries to return a book that she was caught stealing from a bookstore.
I just finished Evicted: Poverty and Profit in the American City by Matthew Desmond. It's a narrative non-fiction book about the personal and costly effects of eviction. It follows both tenants and landlords and ends by advocating for fair housing and the benefits (monetary and communal) of establishing a system free of eviction.
Two more titles to finish my summer reading goal. I have Arsenic and Adobo by Mia P. Manansala and Hamnet: A Novel of the Plague by Maggie O'Farrell on my nightstand.
Arsenic and Adobo is a cozy mystery following Lila Macapagal who lends her hand to save the family restaurant when her ex-boyfriend, and food-critic drops dead moments after having a confrontation with Lila.
Hamnet: A Novel of the Plague is a novelization of William Shakespeare's wife Anne Hathaway "Agnes" and the child they lost, Hamnet, and Shakespeare's decision to abandon Agnes to pursue a career in the theater. Wait, I thought Shakespeare was gay?